| | |
| --- | --- |
| | ALL NEW!!! Late last July (the 23rd, to be exact), I took the job as head coach at North Beach High School, in Ocean Shores, Washington. North Beach had not had much success in recent years, and finished 1-9 in 2007. Long story short - The North Beach Hyaks finished 2008 with a 7-3 record, and the three losses were all close, by a total of just 11 points. Why were we successful? I applied all the lessons I've learned (many of them the hard way) over the years, and had the help of some very good assistants and a small but hard-working group of kids who really bought in. And also my Double-Wing system: we rushed 504 times for 3670 yards (7.28 yards per play) and outscored opponents 353-172. Not bad for a group of kids running it for the first time. And although we were pretty basic in sticking to a solid core of plays, we didn't stick to just one formation. True to the versatility that I've been advocating for several years now, we ran only 32 per cent of the time from plain old double tight-double wing - and that was in the early going, before we took off the training wheels. We wound up running more than 10 per cent of the time from unbalanced, 22 per cent of the time from slot, 22 per cent of the time from Stack. We passed pretty well, too. This highlight video shows it all- and it's available FREE to all coaches attending my 2009 clinics. In order to make sure that we have enough on hand for clinic attendees, it will NOT be available for sale until after the Providence clinic |
TUESDAY, MARCH 31, 2009- "Experience hath shewn, that even under the best forms (of government) those entrusted with power have, in time, and by slow operations, perverted it into tyranny." Thomas Jefferson
The 2009 Coach Wyatt Atlanta Clinic was held Sat Feb 28
The 2009 Coach Wyatt Chicago Clinic was held Sat Mar 21
The 2009 Coach Wyatt Philadelphia Clinic will be held Sat Apr 4 at the Holiday Inn Fort Washington
The 2009 Coach Wyatt Providence Clinic will be held Sat Apr 11 at the Sheraton Providence Airport
NEW-
The 2009 Coach Wyatt Carolinas Clinic will be held Sat May 2 at the Kestrel Heights Charter School, 4700 South Alston Avenue, Durham
The 2009 Coach Wyatt Southern California Clinic will be held Sat May 16 at West Ranch HS, 26255 West Valencia Blvd., Valencia
Every registrant at 2009 Coach Wyatt Clinics will receive a complimentary copy of my 2008 North Beach Highlights
*********** Citing what it called big-time college football's "shameful" lack of gender diversity and "stubborn unwillingness to share the wealth" with smaller, less well-known schools, and following on the heels of the government's forced ouster of General Motors Chief Executive Rick Waggoner, the Obama administration moved swiftly to sieze control of the Bowl Championship Series and the athletic departments of its member schools.
BCS Coordinator John Swofford was relieved of his position, effective immediately. Replacing him in the newly-created position of College Football Czar will be White House Chief of Staff Rahm Emmanuel.
Calling Emmanuel "well-qualified" to oversee college football, White House Press Secretary Robert Gibbs pointed out that having studied ballet in high school and having attended Sarah Lawrence College, a former all-women's college with no intercollegiate sports to speak of (other than a basketball team that plays a 14-game schedule against the likes of The Culinary Institute, Albany Pharmacy and Rhode Island School of Design), Emmanuel was in a better far position to be "objective" in his use of football to solve societal problems than someone more masculine with a knowledge of the sport.
Noting that although females make up 50.7 per cent of the US population and 54.6 per cent of college enrollment nationally, they account for 0.0 per cent of all football scholarships, Gibbs said that Emmanuel's first order of business would be to address the "institutional sexism" of big-time college football.
"President Obama, whose wife and two daughters are female, is keenly aware of the lack of opportunities afforded to members of the female gender to participate in major college football," Gibbs said, "and has asked Mr. Emmanuel to consult with the newly-established White House Council on Women and Girls to get their input on ways to make big-time college football more 'female friendly.'"
In accordance with the Obama administration's promise of Change We Can Believe In, a confidential White House Source said the President has already put the NCAA Football Rules Committee on notice that he expects immediate action on a rules change that would make college football "more reflective of America." The new rule will require colleges to field one additional player per year - female - over the current eleven-person limit through the 2020 season, by which time college football teams will field 22 players per side (eleven males and eleven females).
Bisexual and transgender football players would have the option of declaring themselves "male" or "female," and those declaring themselves "male" would not count against current NCAA scholarship limits.
The President was busy taping his weekly interview on CBS and was unavailable for comment, but in view of some of his earlier comments in favor of a college football playoff ("to determine a true national champion"), in addition to his plans to "share the wealth" in other aspects of the economy, it is considered a near certainty that the government takeover of the BCS will void the current BCS contract with Fox and open the way for a 256-team playoff at the conclusion of a six-game regular season.
Republican Senator Orrin Hatch, who after Utah's being left out of this past year's BCS final game expressed his displeasure with the old BCS system, was said to be "delighted" by the government takeover.
All playoff games would be televised on CBS, known to be the President's favorite network, or its affiliate, CBS College Sports, and revenues would be divided evenly among all 256 participating colleges.
April Fool
*********** RIP Lou Saban (No relation to Nick)
Lou Saban died the other day at the age of 87. I wrote the following back in October 2001, when he was only 80 and still coaching...
Talk about a job of research - try finding every place he's been!
Let's just say that he's well-travelled: he has had at least a dozen head coaching jobs in his career, which, with the announcement of his appointment last week as head coach of a Division III college, is still going strong. Last Saturday, at a time when people sound concerned about the advance age of Joe Paterno and Bobby Bowden, Lou Saban made his Division III debut and celebrated his 80th birthday at the same time!

Saban started coaching in 1950, following a four-year pro football career as a linebacker with the Cleveland Browns, and with only a few years off here and there, he's been coaching ever since.

He's had three pro head coaching jobs (four if you count the fact that he coached the same team on two different occasions). He has coached at least seven colleges, and has coached semi-pro and Arena League teams.

Although he did win two pro football titles and was twice named Coach of the Year, he has not for the most part had great win-loss records anywhere he has coached, and he has a well-earned reputation as a coaching gypsy.

He preceded Ara Parseghian at Northwestern, and succeeded Homer Smith at Army; Yankees' owner George Steinbrenner was his ends' coach at Northwestern; his quarterback in the championship years as Buffalo was future Congressman Jack Kemp; he drafted Floyd Little for the Broncos, and helped him develop into a 1,000-yard rusher; he built his Buffalo offense around O.J. Simpson, and was Simpson's presenter at his Pro Football Hall-of-Fame induction; and he recruited Jim Kelly to play for him in college.
HOW ABOUT THIS RESUME?
HELP!!! As you can see, there are some blanks to be filled in from 1984-2001
Indiana University
Player, member of IU Hall of Fame
Cleveland Browns
Starting linebacker for AAFC champs, 1946-49
Case Institute
Head Coach, 1950-52
University of Washington
1953 - assistant
Northwestern University
1954 - assistant coach
1955 - Head coach - Fired after one year (0-8-1) - School considered dropping football
LIFE INSURANCE SALES
Spent one year at it. Hated it.
Western Illinois
Head coach 1957-1959 - compiled 20-5-1 record
Boston Patriots (AFL)
1960-61 - First head coach in franchise history - fired in mid-season of second year
Buffalo Bills
1962-65 - Won two AFL championships
University of Maryland
Quit after one year (1966)
Denver Broncos
1967-1971
Buffalo Bills
1972-1976 - Put together O.J. and the Electric Company ("Turns on the Juice")
University of Cincinnati
1976 - Briefly - Athletic Director for 19 days until he quit
University of Miami
1977-1978 - Quit to become head coach at Army
US Military Academy (Army)
Succeeded Homer Smith; quit after 1 year (1979)
NEW YORK YANKEES
"Vice President" - (George Steinbrenner had been one of his assistants at Northwestern)
Central Florida
Head coach - started the football program - 1982-84
Peru State
1991
Milwaukee Mustangs - Arena Football
1994
SUNY Canton
(Sorry - Not sure of dates)
Chowan College
Named head coach, October, 2001 at age 80
*********** When Saban picked up and left Miami for West Point, Edwin Pope of the Miami Herald wrote, "You want a deserter, Army? You've got one. Saban is a quitter."
*********** O.J. Simpson once recalled that early in his career at Buffalo, he considered quitting in frustration. What saved the day was Saban's decision to design his offense around Simpson. Saban said the inspiration came from his mother: "She said, 'Louie, don't be stupid. Give O.J. the football.'"
************ From Jim Kelly's Book, "Armed and Dangerous."

"We were having a blizzard the day Lou Saban, entering his second season as Miami's head coach, and one of his assistant coaches, Ron Marciniak, flew up to East Brady to pay me a visit. The storm was so severe, in fact, their flight couldn't land in Pittsburgh, so they were detoured to Toronto. There they sat for six hours before the plane received clearance to return to Pittsburgh.

"When they finally landed, the roads to East Brady were still snowbound. Marciniak had grown up near Pittsburgh, so he drove the rental car. While clinging to the wheel for dear life, he kept asking Saban if he wanted to turn back.

"'Just keep it on the road,' Saban said.

"I guess he really wanted me.

"Even after they reached East Brady, they still had to search for our house. But that was no simple chore either. As in every old mining town in Pennsylvania, the houses in East Brady all look alike. And snow made it impossible to read the numbers. So after the two of them found Purdum Street, they got out of the car and began knocking on the door of each house.

"My mother had been out, and because of the storm, she was delayed getting home. Much to my amazement, Saban yanked off his tie, stuck a towel in the front of his belt and started to make dinner. He wasn't a bad cook. But it was the things Saban said that really made me drool, beginning with a reminder that, in Miami, there wouldn't be any bone-chilling scenes like the one outside our window. Instead, I'd be looking at a lot of sunshine, a lot of sparkling water and a lot of pretty women. (I loved the last part especially.)

"Best of all, he promised I'd be quarterbacking a pro-style offense. He even pulled out a pencil and some paper and began to draw pass patterns, showing me how zone defenses rotated and things like that. It was so interesting, I kept moving up my chair to get a better look. I was really impressed with the guy, especially because of his experience as a pro coach with Denver and Buffalo.

"Before Saban left, which was after midnight, he admitted the Hurricanes' football program was on shaky ground financially. Very shaky. It had had only one winning season in the previous nine and attendance at home games was down to something like 20,000 per game. People were saying that, if things didn't turn around soon, football might be dropped.

"That made going there a pretty risky proposition, but once I visited the campus, on my first trip ever to Florida, I knew Miami was the perfect place for me. It was November and the weather was pleasant, as were Saban and his assistant coaches. The players showed me a pretty good time. I went to the beaches and saw all those beautiful coeds in bikinis. I went out to eat, then went to some discos, where I saw more beautiful ladies.

"After that, my only question was: 'Where do I sign?'"

Kelly gave Saban a verbal commitment, but when he went to visit Tennessee, they tried to talk him out of signing with Miami.

"'Why would you ever want to go to Miami?' they asked. 'Lou Saban's going to leave you stranded there. Don't you know about his reputation? He never stays in one place long enough to take his coat off. He'll be gone by your second year - if not sooner.

"'No way,' I said, figuring they were just saying those things in a desperate attempt to change my mind."

He should have listened. After just one year under Saban, Kelly received some surprising news..

"'Jim, Coach Saban left for Army this morning,' said backfield coach Joe Brodsky.'"I just thought you ought to know.'"

Kelly was in shock. His first words were: "He did what? Enlisted in the Army? At his age?"

*********** GREAT LOU SABAN STORY: Mark Richt, first-year coach at the University of Georgia, told Mark Schlabach of the Atlanta Journal-Constitution that shortly after he had committed to play at the University of Miami, he was sitting in Saban's office and happened to glance at a copy of the Miami Herald, which contained a list of all the high school players who had committed to the Hurricanes. He was surprised to find two other quarterbacks on the list.
"Who are these quarterbacks?" he remembers asking Saban.

"One of them is going to play defense," Saban said.

"Well, what about this Jim Kelly from Pennsylvania?" Richt asked him.

Replied Saban, "Son, somebody is going to have to back you up."
***********Lou Saban may still be coaching at the age of 80, but it is not likely that he will match Amos Alonzo Stagg, who while coaching at Pacific was voted AFCA Coach of the Year in 1943, at the age of 81.
Correctly identifying Lou Saban (Back in 2001) : Bert Ford- Los Angeles... John Zeller- Sears, Michigan ("I love your "A look at our legacy" section each week. I'm always saying to myself that I know them, so I guess I need to start finding the time to answer. This week's answer is Lou Saban. I'll always remember the NFL Films feature about the Bills' inability to beat the Dolphins in the early 70's, with Coach Saban saying, 'God Almighty, why do we do these things?'")... Jon Bothe- Oregon, Illinois... Jeff Schaum- Abilene, Texas... Adam Wesoloski- Menominee, Michigan... Kent McCullough- Culver, Indiana... David Crump- Owensboro, Kentucky ( I'll bet that you cannot find out all the places that he has coached in all of his career. I saw in the paper the other week that he took over some school where the coach quit. I think in the Carolina's. I am all for him. He has a set of stones to take on the jobs that he has volunteered for over the years! He is certainly a coaching gypsy!! I admire his spunk at his age.")... Whit Snyder- Baytown, Texas ("They're KILLING me, Whitey, They're KILLING me!")... Mark Kaczmarek- Davenport, Iowa... Don Capaldo- Keokuk, Iowa ("I've seen him many times on NFL highlights. He has been mic'ed many times and is hilarious!")... Mike Benton- Colfax, Illinois ("I love the old NFL films clip of him saying 'they're killin' me-They're killin' me!" To be still coaching at age 80-that is a man with a real passion for the game-I would love to meet him someday.")... Mike O'Donnell- Pine City, Minnesota... John Grimsley- Gaithersburg, Maryland... Dave Cox- Tucson, Arizona... Jody Hagins- Mount Pleasant, South Carolina... Alan Goodwin- Warwick, Rhode Island... Jay Stewart, Oakland, Maryland ("he has been coaching since the earth cooled.")... Mark Rice- Beaver, Pennsylvania... Keith Babb- Northbrook, Illinois... Ron Timson- Umatilla, Florida ("I was living in Nebraska when he took Peru to the NAIA National Championship. It was great.")... John Reardon- Peru, Illinois...
*********** Of more immediate note... In March of 2003, National Football Foundation Board Member and New York Yankees Principal Owner George Steinbrenner donated $300,000 to endow a National Football Foundation and College Hall of Fame $18,000 postgraduate scholarship in honor of Lou Saban. Their professional connections and friendship dated back to 1948, when both were involved in a Cleveland youth track and field program.
"He has been my friend and mentor for over 50 years, and one of the people who helped shape my life," Steinbrenner said at the time. "Lou was tough and disciplined, and he earned all the respect and recognition that came his way. He spent a lifetime leading, teaching and inspiring, and took great satisfaction in making the lives around him better. This is a tremendous loss to me personally, and I extend my deepest condolences to his wife, Joyce, and the entire Saban family."
Seven years after meeting at the track and field program, Saban hired Steinbrenner as his assistant at Northwestern. Twenty-five years later, Steinbrenner repaid the favor, hiring Saban to be president of the Yankees.
"George and I share the same view of competition and what it takes to win," Saban said at the time of the endowment of the award. "The National Football Foundation scholarship program also fits with that vision. It's a great honor to know that each year one of the best college football players in country will be recognized in my name."
The most recent winner of the Coach Lou Saban National Scholar-Athlete Award was Ryan McDonald, an offensive lineman from Illinois.
*********** Neither David Cutcliffe, Paul Johnson, Mike Leach or Mark Mangino played college football...
Answering were... Dennis Metzger, Fountain City, Indiana.... Adam Wesoloski, Pulaski, Wisconsin (who added "Charlie Weis and George O'Leary" - ouch!)... Jim Crawley, China Grove, North Carolina... Kevin McCullough, Lakeville, Indiana ( "a huge loss for the irish when Coach Cutcliffe was not able to remain on staff.... I was able to attend the Duke-Carolina game this year and his team was prepared and well coached in all phases.....the times he was interviewed on the locals out of South Bend he appeared to be a true gentleman.....")
***********Coach, I must respectfully disagree with you. It is not time for Mr. Bryan (of A-11 fame) to "man up and coach football." He had his chance. However, you were right when you proclaimed it time for him to go away. Far too many men have worked too hard, too honestly to let a "traditionalist" like Mr. Bryan impact the game with antics and bullsh-- like the A-11.
Yours in Football,
Patrick Cox
Tolland High School
Tolland, Connecticut
*********** Our HC is going into his 5th year and is a hometown hero. He had some success at a smaller school prior to this job in which he inherited a succesful program. Now there's a new superintendent as well as AD and he's been forced to put his name on the youth programs all the way down to 1st grade. So we've had a couple meetings regarding upcoming 5th grade tackle football which they are trying to change to a more competitive atmosphere except they have no idea how to do it. He thinks he needs to force the HS system all the way down to 5th grade that will help him down the line (if he's there). It's too complex, they don't know how to handle playing time, possible 2 team player distribution, etc. He's surrounded himself with HS buddies on his staff and they have a lot of coaches too but none have youth football knowledge. The problem is the youth levels are a mess with too much politics and the good kids are getting frustrated. Us transplants are trying to help turn things around the right way but the natives are so used to the old ways, which results in mediocre to poor youth results. The funny thing is that all the successful local HS programs' HCs do not micro-manage their youth programs and most kids play in two non-feeder Pop Warner leagues. It's inredibly frustrating because I'd love to be involved but I don't see it happening. I'm happy we can stay in Pop Warner for two more years. Any thoughts?
Coach, I do subscribe to something Joe Paterno once said to Lou Holtz. Holtz was at NC State and before a game with Penn State he said a few things about the Penn State program that Paterno evidently considered to be "intrusive," and he said, "Lou, you can only coach one team at a time."
I can just say, after my experience last year, that as much of myself as I put into our high school program, I couldn't possibly have coached the middle school team, too.
And since I can't do that, the most I can do is find a good man to coach the middle school, offer to share as much of what we're doing as possible, provide general guidelines, and then let him coach.
I will keep my eyes on what's going on, simply because I want to make sure they are not doing things that will (1) injure kids or (2) turn them off to football.
If it's possible, I'd like for kids to have a basic grasp of our system, but it's far more important that they be able to block and tackle, and that they learn to take coaching and work hard and love the game. That will prepare them for the "next level," no matter who the coach at the next level might be. If they come to me like that and I can't teach them my system in a week or so, I'm not the coach I ought to be.
*********** Gordie Gillespie, one of the most outstanding high school football and baseball coaches in Illinois history - and a person who inspired me to do more with my "slot" formation - has been named to the College Baseball Hall of Fame. In addition to a great record in both football and baseball at Joliet Catholic, Gordie started the football program at College of St. Francis, and coached both football and baseball there. Congratulations to a great coach and a real gentleman.
*********** Gabe McCown, in Piedmont, Oklahoma, has just consented to coach a nearby semi-pro team. He writes,
Coach, Just thought you might enjoy this. Due to zero budget for handshields or a blocking sled today our HC is on his way to the tire store to procure a few used tires. Tonight we use our "Finnish Hand Shields" in our first padded practice.
(Long-time followers of my "Dynamics" series will know what Coach McCown is referring to.)
*********** I know that this is the worst that things have been since the Great Depression, because my President said so, and yet...
Friday night a week ago, we had a half-hour wait at a Giordano's Pizza near Midway Airport.
And this past weekend my son and I drove all over Ocean Shores, Washington looking for a restaurant with a waiting time of less than 45 minutes, and we saw oh, maybe a half-dozen parking spots (way, way in the back of the lot) at the Quinault Beach Casino.
Add to that the tens of millions that a state university in Kentucky is waving under the nose of a f--king basketball coach (where is the Prez on this one?) and we must be on the road to recovery.
*********** I'm old enough to remember when...
The Heisman Trophy was not the be-all and end-all of individual achievement. "All-American" meant just as much, and there were eleven of them.
No one obsessed about trying to determine a "true national champion." There were the AP poll, the UPI poll, and in some years the Football Writers' poll, and that was that. We didn't necessarily like their decisions but we accepted them and went on with our lives.
The national champion was selected before the bowls, and on a couple of occasions the already-anointed "national champion" went down to defeat in a bowl game. (In the 1954 Orange Bowl, Oklahoma beat "national champion" Maryland and in the 1961 Rose Bowl, Washington beat "national champion" Minnesota.) Life went on.
There was at least one kid from Pennsylvania on the roster of 90 per cent of America's major colleges.
FRIDAY, MARCH 27, 2009- "We might have had the wrong play, but we had the right people running it." Otto Graham
The 2009 Coach Wyatt Atlanta Clinic was held Sat Feb 28
The 2009 Coach Wyatt Chicago Clinic was held Sat Mar 21
The 2009 Coach Wyatt Philadelphia Clinic will be held Sat Apr 4 at the Holiday Inn Fort Washington
The 2009 Coach Wyatt Providence Clinic will be held Sat Apr 11 at the Sheraton Providence Airport
NEW-
The 2009 Coach Wyatt Carolinas Clinic will be held Sat May 2 at the Kestrel Heights Charter School, 4700 South Alston Avenue, Durham
The 2009 Coach Wyatt Southern California Clinic will be held Sat May 16 at West Ranch HS, 26255 West Valencia Blvd., Valencia
Every registrant at 2009 Coach Wyatt Clinics will receive a complimentary copy of my 2008 North Beach Highlights
*********** Volunteering to identify the two people in Tuesday's photo: Mark Kaczmarek, Davenport, Iowa... John Dowd, Oakfield, New York... Dennis Metzger, Fountain City, Indiana... Dave Potter, Durham, North Carolina
The two people? The great Paul Brown, and his quarterback, the incomparable Otto Graham.
Otto Graham, one of the greatest quarterbacks in the history of the game, wearing number 60?
The AAFC had a strange numbering system, which accounted for such anomalies (to NFL fans) as Graham's Number 60 and Marion Motley's #76. When the leagues merged in 1950, AAFC teams retained their numbering, but by the 1952 season the NFL adopted the current rule requiring ineligible linemen, and only ineligible linemen, to wear numbers between 50 and 79. As a result, in the photo below, showing the Browns at their training camp in Hiram, Ohio in 1953, Graham is wearing 14, and Motley, one of the great running backs of the game but a standout linebacker as well, is wearing 36. (Coach Paul Brown is standing at right.) Note that by this point the Browns were no longer wearing the white helmets for which they were famous duting their four-year AAFC run.)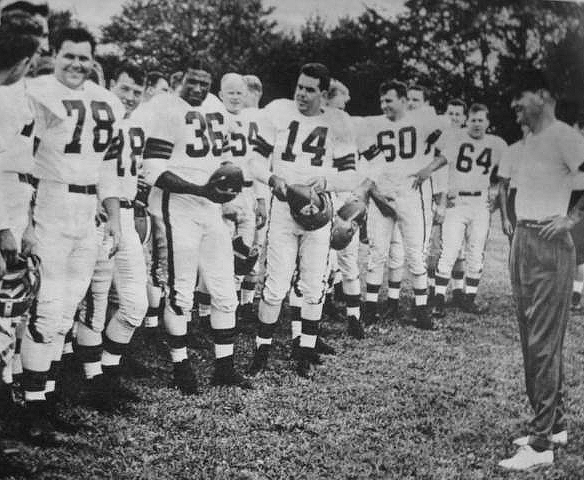 Players who had played before 1952 were grandfathered in and allowed to continue wearing their unconventional numbers, provided they didn't conflict with the eligible/ineligible separation. Giants' QB Charlie Conerly continued to wear #42, and the Lions' Bobby Layne was allowed to keep #22. In addition to Graham and Motley the Rams' (Los Angeles, that is) great receiver Tom Fears had to change from #55 to #80.
In 1973, after the merger with the American Football League, the NFL adopted the current system of numbering by positions.
Old-timers (if they were alive) would surely laugh at its rigidity. In a team photo of the 1938 Washington Redskins, I can't find a number higher than the 40s. And in a photo of the 1934 Giants' offensive starters, there is only one number as high as 50 - and he was a back! The Giants' Hall of Fame center, Mel Hein, (Ahem. A Washington native) wore #7.
*********** Maybe this is why they all live in those gated communities... Before you get on that bus and go picket the home of an AIG executive... there are 20 players in the NBA who will make $15 million or more this year. Add that up and it comes to at least $300 million, or roughly twice what the AIG guys divvied up.
*********** (You wrote) "Before you write and tell me about the wonderful jobs all those single mothers out there are doing (and, yes, there are many of those single moms who are doing wonderful jobs), make sure that you're aware of the strong correlation between a boy's growing up in a home without a father and his chances of using drugs, dropping out of school, and committing crimes."
Chris Rock has a great line about this "just because you can do it , doesn't mean it's to be done!"
I have seen this first hand, coach, and the difference between having a man in a player's life and not is night and day. At my previous position as head coach at Natomas, 75% of my kids were being raised by mama alone and 90% of my behavior, grade and toughness issues came from these kids. I now coach at my son's school where I would hazard a guess that over 90% of the kids have both Mom AND Dad. The kids are more polite, better behaved and in general more respectful! I'm tired of all these women (Octo-mom) claiming they don't need a man to raise their kids….uh, yeah, honey you do. I will be curious how many of octo-mom's kids end up in some sort of legal trouble.

Joe Daniels
Sacramento, California
*********** Coach, Our best athlete is capable of playing both QB and A-Back. He would be the best at either position. Where would you put him?
Hmmmm.
(1) Is he the type of leader you want at QB? Is he tough, dependable, smart, hard-working, coachable? If so, considering some of the things we are now doing with our quarterback, he probably should be the QB. If not, you're probably better off putting another kid with those qualifications at QB and putting the better athlete at A back.
(2) How big a dropoff to #2 at either position?
Does that help?
*********** I read in the Minneapolis Star-Tribune - thank God it's still publishing, because it has a really good sports section -0 and came across an article about a guy in Red Wing, Minnesota named Dick "Griz" Grzywinski who seems to have quite a reputation for catching fish when and where no one else can.
No matter the weather, the guy fishes 300 days a year.
Why does he fish 300 days a year, he was asked?
"I hunt the other 65," he said.
*********** The same government that says we must respect peoples' beliefs to the point where they can wear turbans on the job and full-length veils while playing basketball, and where they can stop work several times a day to pray, says that doctors and nurses, regardless of their beliefs, must participate in abortions.
We are not a serious country.
*********** NFL Commissioner Goodell is said to favor adding two games to the regular-season NFL schedule (and reducing the pre-season by two games).
Couple of problems, Mr. Goodell. This is not a slam-dunk.
Naturally, you'll have to pay the players more. That's a given. But players who are already making lots and lots of money and at the present time sit out most of the pre-season may not consider it to be in their best interests to expose their bodies to injury by playing in two more games - for any amount of money.
There's no way of extracting more money from ticket holders, because they're already being screwed by being forced to pay for pre-season games as part of their season ticket packages - and having to pay regular season prices for them, to boot.
But the biggest problem is going to be the TV networks. "It's not as attractive to the networks as you might think," media consultant Neil Pilson told Sports Business Journal. Pilson ran CBS Sports in the 1980s, when CBS carried the NFC. He went on to say, "I would not be jumping through hoops to get this done."
Adding two more weeks of games - and paying the extra rights fees the NFL will insist on - means adding a tremendous amount of what advertising people refer to as "inventory." Unsold ad time.
And at times like these, TV guys are pessimistic about their ability to sell the time. "In this marketplace," said Tom McGovern, managing director of Optimum Sports, "no one is looking to add inventory."
*********** The NFL passed several new rules with players' safety in mind...
Illegal blindside block: The initial force of a blindside block can't be delivered by a helmet, forearm or shoulder to an opponent's head or neck. 15-yard penalty. Good change. Good-bye cheap shots on interception returns.
No more launching (initial contact to the head of a defenseless receiver) 15-yard penalty. Good change. Now, maybe defensive backs will actually learn to tackle. The real loser here is ESPN, which will have to find ways to fill the time they used to devote to Big Hits.
On kickoffs, no wedge of more than two players. 15-yard penalty. My Comment? This will probably help avoid injuries. Except to kick returners. Oh - and it will sideline quite a few risk-taking types whose sole reason for being kept on NFL rosters was their insane willingness to break up wedges.
On onside kicks, the kicking team can't have more than five players bunched together to go after the ball. 5-yard penalty. How many onside kicks do you see anyway, when you're kicking off from your own 30? They have allowed the strong legs of non-football players (kickers) to take away one of the most exciting plays in football, but that's another story.
Not so sure about the one that prohibits a player who's been knocked to the ground from "lunging" at the QB. What if he lands on his hands and knees? Is that "on the ground?" Can an official really tell the difference between bear-crawling and lunging?
*********** According to Variety, MGM and the Farrelly brothers are closing in on their cast for "The Three Stooges."
Sean Penn (?) is set to play Larry, and negotiations are underway with Jim Carrey, who is said to be prepared to gain 40 pounds to make him more believable as Curly.
Benicio Del Toro is likely to play Moe.
The film, Variety says, is going to be a comedy (duh) based on the craziness of the original Curly, Moe and Larry.
We all know what a zany Sean Penn can be. Maybe he'll bless us with some insight into his political views before he gets his eyes poked out. Nyuk, nyuk.
*********** Besides the obvious fact that they are football coaches... what do David Cutcliffe (Duke), Paul Johnson (Georgia Tech), Mike Leach (Texas Tech) and Mark Mangino (Kansas) have in common?
*********** So the A-11 is dead. You thought. But even a dead snake can still bite.
Instead of slinking away, or better yet getting out to clinics and learning how to coach an offense, the "co-inventor" of the dear, departed A-11 has gone on the attack, abetted by a recent article whose headline calls us (and those of us who mocked his bogus attempt to pervert a well-intended rule for his own purposes) "jerks."
According to yet another article supporting his cause, an ESPN poll backs him. Well, whoopee-doo. A bunch of people who sit on their asses and surf the Net and play video games thinks that the A-11 sounds just swell. Well, duh. After all that's been written about this exciting, fast-paced, innovative offense that the nasty dinosaurs that control high school sports want to crush under their boots, that's no surprise.
http://deadspin.com/5176891/espn-poll-bring-back-the-a+11-offense-you-jerk
Oh, dear. Some pencil-neck writer called me a jerk, did he? So? I've been called worse, and by better people than him.
Listen to what the A-11's "co-inventor" says about an NFHS rules committee that resoundingly voted against him, 46-2: "The most disgusting thing about this is that most of the people on the rules committee who are against the offense have never seen an A-11 game live. That's overwhelming negligence on their part."
Well, maybe. But I'm betting that most of the people in our state legislature never even saw an axe murder, either. (Gross negligence on their part, I know, but they made it illegal anyhow.)
Now, then, Mr. A-11 Guy - time for you to go away.
man up and coach football.
You may find out that you actually like our sport.
********** The Chicago clinic last Saturday brought together coaches from eight different states (Illinois, Indiana, Iowa, Kansas, Michigan, Minnesota, Ohio and Wisconsin) and six coaches whose Double Wing roots with me go back at least ten years - Mike Benton (Colfax, Illinois), Joe Gutilla (Toledo, Ohio), Paul Herzog (Woodbury, Minnesota), Brad Knight (Clarinda, Iowa), Greg Koenig (Beloit, Kansas), Bill Lawlor (Crystal Lake, Illinois). Even more significantly all of them have coached the Double Wing at more than one school; Joe Gutilla will be running it at his third school this year when he takes over the program at Toledo's Cardinal Stritch High School.
Of special note was the ovation given Brad Knight, who just finished his second season at Iowa's Clarinda Academy. Clarinda Academy is a school for kids who've run afoul of the law back in their hometowns. Many of them are hard-core inner city kids; few of them have played any organized sport, much less a sport as demanding as football. But under the direction of a strict but caring staff, the kids learn to trust adults (and each other) and under Coach Knight and his staff they learn to work hard toward a common goal, without any guarantee of success. They learn to fail and they learn that failure is not fatal; that it often contains the keys to success.
This past year, Clarinda's kids won the first game in the school's history and went on to finish 4-5, averaging just under 37 points a game.
Next year? One slight problem - Coach Knight is one of the few coaches in the United States who considers himself successful if his kids DON'T return for another season!
*********** The Chicago Public League has recently fired three different coaches alleged to have paddled their athletes. (Only one, by the way, was a football coach.)
Another one, a boys' volleyball coach, resigned after a player said he was beaten by the coach for "missing serves." (I had no idea that boys' volleyball in the inner city was so intense.)
What these incidents have spawned is a policy that can safely be called an exercize in overreaction.
Thanks to Coach Tim Kuhn, of St. Louis, for a story in the Chicago Sun-Times about the schools' attempt to screen out the kind of people who shouldn't be coaching, and improve the quality of those who should.
The new policy calls for annual coaches' training and requires that all coaches undergo criminal background checks and fingerprint analysis.
And from those who pass through the filter, it will establish a pool of thoroughly-screened candidates from which principals must hire their coaches.
Not surpisingly, it prohibits corporal punishment ("paddling-pinching-pushing") including "forcing a student to stand or kneel for an inordinate time."
Okay so far. Not that I've particularly enjoyed the kind of "coaching training" I've had to sit through, but WTF. Most of us haven't paddled a kid in years, if ever. (Not that we haven't been tempted.)
But, like all true bureaucrats, they couldn't stop there. Oh, no.
Get this - the policy goes on to ban "displays of temper towards students!"
I am not making this up.
"Displays of temper?" By a coach? Imagine that.
My guess is that soon they will be forced to shut down all sports, once there's no one left in the principals' pool.
*********** A recent Rasmussen Poll finds that 30 per cent of the people in the United States now think that the Government should make it illegal for athletes and entertainers to make more than $1 million a year.
Now I'm mad! They can't do that!
Think of it! Where would we ever get people to act? To play in bands? To sing the national anthem at Super Bowls?
Who in the world would play basketball - or football - for a lousy million bucks a year, when they could go to college for four years and get a job teaching school for $35,000 a year?
*********** As we slide inexorably toward a female-dominated society, this news can't be good-
Surveys taken in every year since 2004 continue to show that eighth-grade girls drink more than eighth-grade boys.
*********** From a letter to the editor of the Wall Street Journal... "The U.S. is now approaching 'representation without taxation,' as the number of voters who do not pay income taxes increases.'"
Right. But our rulers don't let a silly thing like not paying any taxes in the first place keep people from receiving "tax rebates."
We are not a serious country.
*********** Sports Illustrated's Frank DeFord, calling Terrell Owens, Manny Ramirez, Stephon Marbury and Sean Avery "toxic assets," notes that their being dumped by their teams might be a sign that it's time sports took a disapproving look at all its cancerous athletes...
For all the speculation about how the recession will affect sports financially, maybe these hard times have created a more significant attitudinal change. When folks are having difficulty making ends meet, maybe they're not quite as tolerant of wealthy athletes acting so thoughtlessly toward their teammates, and by extension, toward team fans.

I certainly have this feeling, watching sports on television, that the announcers, blinded insiders, don't appreciate how much fans get irritated by the "me, me, me" behavior.

I'd like to hear football analysts really criticize some goon hurting his team when he gets caught for gratuitous, unnecessary roughness, which is usually unnecessary dimwittedness. And with all those thousands of isolated cameras, I'd love it if just occasionally, they showed us how conscientiously someone like Owens ran a route not when he was not the primary receiver, but as a decoy to help his teammate.
*********** The spirit of Joe Namath is alive in Norman...
Not so long ago, Courtney Paris, an all-American basketball player on the University of Oklahoma's women's team, guaranteed that if the Sooners didn't win the national basketball championship, she would repay the cost of her scholarship.
Risky bet. Back in November, the Sooners lost to the tournament's to seed, UConn, 106-78.
No jokes from me about Oklahoma football players betting their off-season earnings on a BCS spot this year .
TUESDAY, MARCH 24, 2009- "When you do the common things in life in an uncommon way, you will command the attention of the world." George Washington Carver
The 2009 Coach Wyatt Atlanta Clinic was held Sat Feb 28
The 2009 Coach Wyatt Chicago Clinic was held Sat Mar 21
The 2009 Coach Wyatt Philadelphia Clinic will be held Sat Apr 4 at the Holiday Inn Fort Washington
The 2009 Coach Wyatt Providence Clinic will be held Sat Apr 11 at the Sheraton Providence Airport
NEW-
The 2009 Coach Wyatt Carolinas Clinic will be held Sat May 2 at the Kestrel Heights Charter School, 4700 South Alston Avenue, Durham
The 2009 Coach Wyatt Southern California Clinic will be held Sat May 16 in Valencia/Santa Clarita - site to be announced
Every registrant at 2009 Coach Wyatt Clinics will receive a complimentary copy of my 2008 North Beach Highlights
*********** Sorry if you think too much of this is politically-oriented. It helps me deal with depression. Not the country's - mine. I really, truly fear that we are on the verge of losing what it is that has made us special.
*********** Despite the fact that in the 2008 NFL season, the team that won the toss to start overtime won 66 per cent of the time, and won on the first possession more than 40 per cent of the time, the NFL in its winter meetings refused even to discuss the idea of altering its overtime.
A major reason, it is becoming increasingly clear, is objections by the Players Union - er, "Association."
See, they don't want games to drag on and on. (Someone might get injured.) With the present overtime, though, games won't last longer than five quarters, at the end of which - are you reading this, Donovan? - a tie game ends in a tie.
Maybe the NFLPA's holding out for another kind of overtime. The time-and-a-half kind.
*********** How's this for an editorial?
We're not going to mince words. Chris Dodd is a lying weasel. It is hard enough to swallow that the senator had no idea that he got preferential treatment on his home mortgages that saved him thousands of dollars. Or that, simply out of friendship, a wealthy New York man, who was later convicted in a huge stock swindle, picked up much of the cost of a condo Dodd bought in Washington; or that the stock swindler's business partner out of a love of Ireland did the same for Dodd when the senator bought a waterfront house in Ireland.

Now, Dodd flat-out has lied about his role in legislation that is allowing employees of American International Group to receive $400 million in bonuses despite receiving $173 billion in taxpayer money to keep the failed financial giant alive.
Chris Dodd is a lying weasel. I love it. That's from the New Haven Register. Despite all the lying weasels that have served in Congress in my lifetime, this is the first time I've ever known a newspaper to actually call one by name.
*********** Hey Coach--
Would love to have been at your clinic in the Chicago area today. Just an FYI--I tore my achilles tendon not too long ago playing basketball and I am basically worthless for doing anything. Like this school year couldn't have gotten a whole lot worse for me!
I was just browsing the internet, (what else can you do with a torn achilles?) and I came across this clip from Texas Tech coach Mike Leach. Although I'm not a fan of his or Tech, I thought this was GREAT. I'm sure the other DW guys would love it as well. Take care of yourself! I hope to hear from you soon!
Clay Harrold
Leach is unconvinced. He calls Harrell "the best quarterback in the draft" (that might be an exaggeration, but it's certainly preferable to the alternative), before expanding his thoughts on the shiftless layabouts who perpetuate the "system quarterback" stereotype. Via the Dallas Morning News' Tim MacMahon:
"You bring up easily the most pitiful NFL cop-out of all!" he hollered. "And you can send that message to the whole NFL. Any coach who has ever said or uttered those words or considers that a concern, here's my message for them: How could you possibly look yourself in the mirror and consider yourself an NFL coach and not be able to teach a guy to run back three steps, five steps and seven steps? I can teach a child that! Any coach in the NFL who can't do that ought to be fired!"
Leach continued:
"I can do that ... I only need a three-hour window. I'll have a great clinic for all the NFL coaches who are so horrible that they can't teach a guy to take a snap under center and go backwards."
The price: $10,000 per QB.
"I would do it for 50 bucks each, but they've got all those millions in the NFL."
My respect for Mike Leach has increased by, oh, maybe 1,000 per cent. HW
*********** Great news for our country's future: 40 per cent of all births in the United States are now illegitimate. (Sorry, I guess I'm supposed to fall in step and say "out of wedlock.")
Before you write and tell me about the wonderful jobs all those single mothers out there are doing (and, yes, there are many of those single moms who are doing wonderful jobs), make sure that you're aware of the strong correlation between a boy's growing up in a home without a father and his chances of using drugs, dropping out of school, and committing crimes.
*********** I can't imagine an NFL owner turning his team over to a coach with experience comparable to Barack Obama's. If that makes me racist, then we really haven't made the great progress that his election is supposed to represent, have we?
Despite the fact that he is President of the United States, he has been on such a fast track that he hasn't even had time to become a professional politician. A professional politician knows, above all, to watch what he says.
That lack of experience was evident when in trying to be witty - nyuk, nyuk - with Jay Leno, he let slip the crack about the Special Olympics.
Although I take great pride in being a coach and despise politicians, we coaches do have a few things in common with the slime.
One of them is the acquired ability to watch what we say, ever aware that someone, somewhere, is likely to quote us, not always accurately and not always to our advantage.
Not that I haven't said my share of stupid, thoughtless things, and not that I might not have a few more left in me, but as I've matured and gained experience, I've learned to weigh my words a lot more carefully, to anticipate their impact. That's because as football coaches, our long-term survival depends to a large extent on our learning to consider the things we say for public consumption before we actually say them. That might sometimes result in our being accused of being colorless, of speaking in cliches, but who among us hasn't awakened on a Saturday morning to see how bad something we said the night before, in the euphoria of a win or the dejection of a loss, looks in print?
Expect more of the same, folks, any time Mr. Obama gets caught without his trusty Teleprompter.
And if you like irony, recall why Mr. Obama said he was picking North Carolina to win the NCAA tournament: "I've got to go with experience."
*********** Saab, the Swedish automobile manufacturer, is not going to get bailed out by the government, a la GM and Chrysler in the US.
Surprised? After all, Sweden is one of the world's most socialistic countries. In return for unbelievably high taxes, they are looked out for from cradle to grave. The government provides mothers with a year's paid maternity leave, not to mention very, very good prenatal and pediatric care. Their schools are topnotch and their college education is essentially free. Their public transportation is first-rate.
I've lived in Finland, whose system of government services is quite similar. People expect their government to provide them with certain services, and in return they accept without loud complaint the taxes involved.
Since they expect their system to look out for EVERYBODY, you'd expect the Swedes to use tax money to take care of an ailing company, wouldn't you?
Except for one thing - their socialistic system is designed to do what's best for EVERYBODY - meaning society in general - and not to put any person or group ahead of society itself. That includes the workers in the Saab factories.
And what's best for Saab workers evidently was not seen as in the best interests of EVERYBODY. Taxpayers, for example.
Here in the United States, Land of the Free, we decide to do what's best for the individual or the interest group - the one who squeals the loudest, or generates the most phone calls, or donates the most money or has the best lawyer. Screw everybody else. Screw the taxpayers.
As another example, Swedes and Finns understand the need for harsh punishment for DUI, or DWI, or DUII, or whatever your state calls it. It's to protect EVERYBODY. As a result, there isn't a lot of sympathy generated for individual offenders. In Finland, it will almost certainly mean a fine, a jail term of up to a year, and greatly restricted driving. And since they have just one national driver's license and one national police with one national criminal database, there is no chance of playing one state's laws against another.
Think of living there as being a member of a team. You're all treated pretty well, but you're all treated the same. There are no special privileges for select individuals, no matter how wealthy or well-connected. Yes, in return for being a part of the team you do have to give up some of your individual "rights" - if you consider benefitting at the expense of others a right.
*********** Eyebrows were raised when one of the youth coaches at Saturday's Chicago clinic said that he deals with obnoxious fathers by inviting them to join his staff.
I made it pretty clear that I didn't think that was a wise approach, and Brad Knight, of Clarinda Academy, wrote me afterwards,
I could not believe the guys who said they hire the "loud-mouthed fathers". Do they NOT get it? They are cancers to avoid, and they have their own personal agendas (which is why they are loud mouthed).
Wow the stupidity of some people. Is it likely due to the inability of some people to be able to handle conflict? I always thought it best to deal with conflict immediately. But again I am somewhat confrontational by nature...I enjoy being an Alpha wolf, I guess.
Agreed. Letting an a**hole father work on your staff? Insane. Surely a youth organization has a president who is capable of dealing with a problem parent.
He had his chance to become a coach. Now he has to get over it. And if he continues to cause problems, they are going to have to refund his money.
Not for one minute do I believe that crap about keeping your friends close and your enemies closer. Clever expression, but it's horsesh--.
Do Crips let Bloods into their gang? Do Democrats hire Republicans? Do Republicans hire Democrats? Does anyone remember the story of the Trojan Horse? Does anyone know what a Fifth Column is?
What makes us successful is keeping our eye on the target. Our enemy is our enemy because he has a different target.
*********** You reap what you sow...
Politicians hammer bankers to lend money to people with no business borrowing money, then hammer those same bankers when the people predictably fail to repay their loans. The tyrants of Congress rail against "Wall Street greed," while fanning the flames of envy, every bit as deadly a sin as greed. (Something about not coveting, as I recall.) The muckety-mucks get themselves a lot of face time on TV, but they get it at the expense of pushing us ever closer to us-against-them class warfare.
On a more local scale, Oakland politicians hammer police and tolerate violent anti-police demonstrations after a transit policeman shoots and kills someone, and now they reap the bitter harvest of three policemen dead and another officer brain-dead at the hands of a gun-wielding parolee. At the scene of the first officer's killing, large numbers of locals, their resentment of the police stirred up by politicians, stood by and taunted the police. Following the first two killings, local citizens, aware of where the killer was hiding, refused to "snitch," and as a result two more officers fell. God help us all when we lose that thin blue line that stands between us and politician-incited anarchy.
*********** One thing you learn when you stand up in front of people is that you will occasionally encounter a heckler, and if one soft word or two isn't enough to shut him up and get you back on track, you, being the professional, need to be able to put him in his place.
Watch a great standup comic sometime and maybe you'll be lucky and get to see the way he handles some obnoxious drunk who fancies himself a comedian, too. It's like watching Mike Tyson fight Richard Simmons.
To put an a-hole like that in his place you're sometimes forced to expose him for the fool that he is. To isolate him from the rest of the group. We've all had wiseass kids in class. They got that way because they were able to intimidate teachers, and because they were able to do so, they won the support of their peers. But when somebody stands up to them and exposes them, they don't know how to handle it. They only have one punch.
I was at a dinner years ago in Chambersburg, Pennsylvania. Billy Ray Smith, defensive tackle of the Baltimore Colts (and father of the Chargers' linebacker), was the speaker. He was a big, tough dude. He had been a boxer, and he had once fought a bear at a county fair. For some reason, some a--hole started heckling him. I suppose the rest of us were too dumbfounded to shut the guy up. Actually, I guess I figured that any time he wanted, Billy Ray could step down off the podium and beat the guy into a puddle of fat.
But as it turned out, he was able to do it with his wits.
"Let's you and me play horsey," Billy Ray said to the guy.
Then, after a brief pause, he said, "I'll be the horse's head... and you just act natural."
The place broke up, genuinely amused, but also relieved that an a--hole had been put in his place without the need for a scene.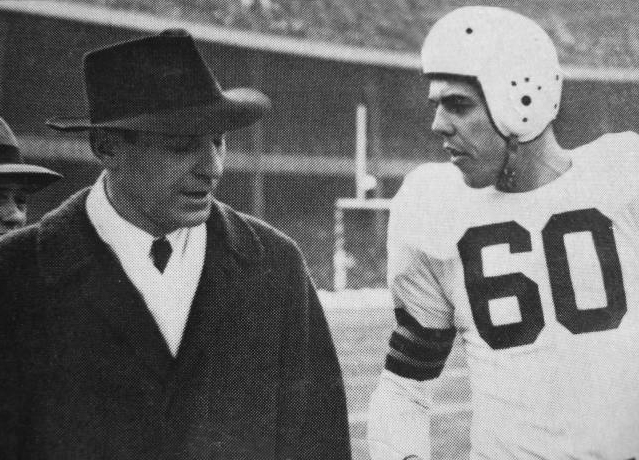 Dave Companey, of Downers Grove, Illinois, won a copy of "When Pride Still Mattered," David Mariniss' biography of Vince Lombardi, when he was able to identify both of the people in the photo... (Hint - don't let the number - 60 - fool you)
FRIDAY, MARCH 20, 2009- "Labor to keep alive in your breast that little spark of celestial fire called conscience." George Washington
The 2009 Coach Wyatt Atlanta Clinic was held Sat Feb 28
The 2009 Coach Wyatt Chicago Clinic will be held Sat Mar 21 at the Hilton Garden Inn MidwayAirport
The 2009 Coach Wyatt Philadelphia Clinic will be held Sat Apr 4 at the Holiday Inn Fort Washington
The 2009 Coach Wyatt Providence Clinic will be held Sat Apr 11 at the Sheraton Providence Airport
NEW-
The 2009 Coach Wyatt Carolinas Clinic will be held Sat May 2 at the Kestrel Heights Charter School, 4700 South Alston Avenue, Durham
The 2009 Coach Wyatt Southern California Clinic will be held Sat May 16 in Valencia/Santa Clarita - site to be announced
Registrants at 2009 Coach Wyatt Clinics will receive a complimentary copy of my 2008 North Beach Highlights
*********** The late Charles de Gaulle is supposed to have said, "Brazil is not a serious country." That was some time ago. But take a look around you, and tell me that this isn't becoming more and more true about us....
*********** Tuesday may have been St. Patrick's Day, but in Seattle not all was joy and revelry. After 146 years as a newspaper that grew with the city, the Post-Intelligencer published its last edition. It will continue, whoopee-doo, as an online-only publication.

It has to be unbelievably sad to have devoted your life to the production of a newspaper, absolutely convinced that what you were doing had real meaning, only to see it crumble.

What's even sadder, wrote one former P-I employee in a forum for other P-I employees, is that, "In an era where Paris Hilton and Angelina Jolie's breastfeeding earn the most hits off our Web site, maybe real journalists are not needed."

Not a serious country.

*********** The New Jersey State Police are very, very careful about pulling over the big Escalade with the tinted windows. Not because they might get shot, although that's always a possibility. No, it's because they're rightly afraid of being accused of "racial profiling."

The TSA isn't allowed to profile at airports, either. Oh, no - instead, they conduct "random" checks, pulling over grannies and little kids while the shifty-eyed bastard in the beard zips right through.

But there is one area where it's still okay to profile - at least one state police organization has alerted its officers to be on the alert for possible militia members when they see a car bearing a "RON PAUL FOR PRESIDENT" sticker.

Not a serious country.

*********** Roy Tarpley, who during his NBA career had difficulty grasping the concept that ingesting certain substances could be harmful to his body, not to mention illegal, has been suing the NBA and the Dallas Mavericks under the Americans With Disabilities Act, arguing that their refusal to reinstate him constitutes illegal discrimination against him. See, as a recovering drug and alcohol abuser, he had a disability.

So a law designed with all good intentions to help people with true disabilities is perverted for the benefit of a drug and alcohol abuser whose "disability" was self-inflicted.

Perversion of a law, eh? Sound a bit like the A-11?

Not a serious country.
*********** Refusing to criticize ones predecessors or successors used to be the unspoken code of former presidents, until a certain Jimmy Carter, relishing the public attention, couldn't resist taking shots as George W. Bush.
My hope is that this past week, while in Canada, Mr. Bush sent a message that as far as he is concerned, the game stops with him. Asked a question about President Obama, Mr. Bush said, "I'm not going to spend my time criticizing him. There are plenty of critics in the arena. He deserves my silence."
As football coaches, we all know that there's nothing to be gained by taking shots at those who preceded us or those who follow. Life's tough enough on them without our piling on. They deserve our silence.
*********** Bryce Brown, running back from Wichita East High School, has chosen Tennessee from among a host of top college programs.
He spurned Oregon, among others, on the grounds that playing for the Ducks wouldn't "prepare me enough for the NFL."
Can't say that Tennessee won't do that, based on the behavior of a long line of Vols' running backs.
There was Reggie Cobb, dismissed from Tennessee after failing his fourth drug test.
And Jamal Lewis, who spent four months in prison for his involvement in a drug deal.
LaMarcus Coker is now LaMarcus Coker of Hampton and not LaMarcus Coker of Tennessee because he, too, ran afoul of Tennessee's oh-so-tough, four-failed-drug-tests-and-you're-out, policy.
And who can forget Travis Henry, father of (at least) nine children by (at least) nine different women? He sired two of his get while a "student-athlete" at Tennessee. Wait- this just in - a Florida woman claims that she has a paternity test showing that Henry is 99.996 certain to be the father of her twins. Make that eleven children by ten women. And counting. Henry has failed a couple of drug tests in his NFL career, but for some reason, they never tested his sperm for steroids.
Good luck, Bryce. You're stepping into some big shoes.
*********** Here is the COMBOS list of "America's Manliest Cities"
1. Nashville, Tenn.
2. Charlotte, N.C.
Manliest? Charlotte?! Ah yes, the "Queen City....."
Dave Potter
Durham, North Carolina
*********** Hugh,
I sometimes wonder if coaches understand when you say "paying attention to details" in the DW is very important. We might like to run more then a baker's dozen of plays but there is not enough time get the "details" of those plays we do run, right. How many times did we run and re-run something until every "detail" was correct. I remember on more then one occasion when you said "Jack did you see that? Get in there and correct it". Even with that looking at our highlights from last season there are lots of things left to do. I pride myself at being able to look at a play and see everything down to the smallest detail but I never worked with anyone better at that then you! I was always impressed with the way you never missed anything and as a result I worked doubly hard to make sure I didn't either. I think the results of our season speak for them self and a lot of time was spent getting every detail right. A final example of this is the time I spent working on 3 trap@ 2 (4) with the line. The last thing I did with them in November was work on that play and darn if I didn't see a mistake in our last game (South Bend) when we ran the play. However we made good yardage and I would like to think it was becasue of all the time we had worked on the details and even though it wasn't perfect it was a positive result.
Looking forward to Providence!! A good clinic, good food, and good company.
Jack
PS: My daughter and her husband, who is in the coast guard, have been posted to Providence from Tampa. He loves to salt water fish and they will be looking for a rent. If any of our Providence friends have suggestions I would appreciate hearing from them or talking to them at the clinic. Thanks--you know Dads always trying look our for their daughters.
Jack,
I may have told you that I tell people at clinics that those with experience could look at our videos and find things we could do better. And I also tell them I doubted that any staff in America knew more about what they were doing than you and I combined.
Meaning that - if after a whole season WE can see things WE can do better, who are they to think that they can somehow do all sorts of extraneous things and still run the Double Wing right?
You are so right - there are a lot of things left to do. Hope you're considering being on hand to help do it.
Providence will be fun.
Glad to post a "classified ad." - anybody in the Providence area (one of my favorite places in the US) have any ideas, let me know and I'll put you in touch with Jack
*********** Natasha Richardson's accident on a Canadian ski slope Tuesday is a terrible tragedy, one that any football coach could identify with.
Thank God it happened in Canada. Otherwise, they'd blame George Bush for it.
Wait... wasn't Bush in Calgary on Tuesday?
*********** With the dot-coms a distant memory, the auto industry in the bank - er, tank - and banks themselves understandably reluctant to spend money for fear of being attacked by Congress, the NFL is running low on sponsors with deep pockets.
So, what's Big Football, a league that prides itself on representing wholesome family entertainment, to do?
Why, take a long, hard look at the two "L's" - liquor and lotteries - as new sources of revenue, that's what.
Couple of problems.
First, there is the very real possibility that taking on hard liquor advertising will alienate the big brewing companies. They do think that a dollar spent on liquor is a dollar that won't be spent on beer. Not only that, but for years, beer makers have argued that while beer and sports have been a twosome since repeal, Congress might look askance at the idea of both beer and spirits being closely associated with sports.
Then there's the lottery issue. Recall how the NFL makes such an issue of its opposition to gambling. This is the same NFL that won't even allow Las Vegas to advertise on the Super Bowl. It's no secret that one of the major reasons for the NFL's popularity is the enormous sums that are bet on its games. Could it be that Big Football sees an opportunity down the line to profit from the betting on its games? To serve as its own bookie?
At the present time there is no thought being given to turning unsold luxury boxes into crack houses and bordellos.
*********** In the spring issue of The Washington Coach, Charlie Kinnune, head coach of Mt. Si High School, wrote about his high school coach, Gary Moore, who died back in September.
"He demanded that his defense be tough and hard-nosed and he expected an offense that would control the ball and play with patience. We used the Houston Veer in '78, '79 and '80. He would tell us it was like novocaine - it would eventually work. And it always did."
*********** My friend Tom Hinger, who now lives in Florida but grew up in Latrobe, Pennsylvania, where the Steelers train, put me on to a great story a few weeks ago. But since it came in the form of a much-forwarded e-mail, I needed for verify it. I found what I needed on "pittsburghsblackandgold.com"
http://pittsburghsblackandgold.blogspot.com/2009/02/why-steelers-are-so-beloved-chapter.html
People from outside of Pittsburgh often wonder what it is that makes this team (the Steelers) so special in the eyes of its adoring fans. Make no mistake about it, there is a TREMENDOUS love affair that's been going on here for years. The best part about it is that it's not one sided. This is not just a case of player worship. The fans here give their full love to the Steelers and the team gives it right back to the fans.
Here's just another example of this courtesy of "P.B. & G." reader and best buddy, Dave W. He wrote:...
"Hi Ang, I thought you would like to know about this. There is a 10-year-old little girl - Heather is her name - who has Ewing's Sarcoma. She had surgery on Monday to remove part of her lung, three ribs and part of a few other ribs. She is recovering now but Troy Polamalu has been an angel in her life. She has been in and out of the hospital and when Troy can be there, he goes to see her.

"They play Guitar Hero and when he's not there, he texts her. Before Monday's surgery, Heather got a surprise from him... he sent her his jersey - signed - that he wore in the game against the Ravens. I am forwarding you pictures of him playing guitar hero with her. I thought your readers might enjoy it. This is a very special guy, taking time out of his busy schedule to bring sunshine into this little girl's life....."
************ Over the years I've taken quite an interest in the old Cleveland Browns, emblematic as they were of real professional football greatness.
I just finished reading "When All the World was Browns Town," by Terry Pluto, who's written at least a dozen books on various sports topics. I've read a couple of them and liked them very much, and I think that as a northeast Ohio guy (Akron) he put something extra into this one.
Basically, it's about the 1964 Browns, whom I hated at the time because they pulled off one of the NFL's most monumental title-game upsets with their win over the (I thought) unbeatable Baltimore Colts. "Win," did I say? They shellacked my Colts. Shut them out, 27-0. Remember, these were the Colts of Unitas, Moore, Berry and Mackey.
After reading the book, I was struck by the fact that in the minds of those Browns Pluto spoke to years later, it was no upset. They believed they were the better team. Check that - they knew they were the better team. They knew they were going to win.
A member of that Browns team who made enormous contributions in spite of his being a rookie was Paul Warfield.
One of the classiest men ever to put on an NFL uniform, and one of the last wide receivers to make it to Hall-of-Fame status without self-promotion, Warfield was an Ohio native. He had had a fabulous high school football and track career. He was a great running back at Ohio State. He was drafted Number One by the Browns. But he didn't think like one of today's top draft choices.
"I grew up in Warren, Ohio, watching the Browns on TV," he said. "When I came to the team in 1964, I felt I had to prove I was worthy to wear their colors."
And you wonder why I like the Paul Warfields and the NFL of that time better than the NFL of today?
*********** I'm old enough to remember when...
The Southwest Conference - Arkansas, Baylor, Rice, TCU, Texas A & M, Texas - was consistently among the nation's best. Texas Tech (1958) and Houston (1976) were late additions.
Major southern schools not only did not have black players - they wouldn't even play a team that did. Black players were called "negroes," and many a northern school had no "negro" players, either. What we now call "Historically Black Colleges" were called "Colored Colleges."
The Rose Bowl was THE big football game of the year. Unless maybe it was Army-Navy.
The Big Ten NEVER lost a Rose Bowl game to a West Coast school.
There were only four bowl games of any consequence. Period. They were the Rose, Orange, Sugar and Cotton Bowls. They were all played on New Year's Day. And that was the end of football, college or pro, for that season. (The pro season was always over before New Year's Day.
TUESDAY, MARCH 17, 2009- "Happiness depends on being free, and freedom depends on being courageous." Pericles
The 2009 Coach Wyatt Atlanta Clinic was held Sat Feb 28
The 2009 Coach Wyatt Chicago Clinic will be held Sat Mar 21 at the Hilton Garden Inn MidwayAirport
The 2009 Coach Wyatt Philadelphia Clinic will be held Sat Apr 4 at the Holiday Inn Fort Washington
The 2009 Coach Wyatt Providence Clinic will be held Sat Apr 11 at the Sheraton Providence Airport
Every registrant at 2009 Coach Wyatt Clinics will receive a complimentary copy of my 2008 North Beach Highlights
*********** Oh, dear. Not only is Portland considered "unhappy," but now some concoction called COMBOS (the "Official Cheese-Filled Snack of NASCAR") says that it's also, um, "unmanly."
The COMBOS ratings are evidently based on such things as the number of U.S.-made cars registered in the city, the number of sports bars and BBQ restaurants, the number of home improvement and hardware stores, and the amount of "manly salty snacks" consumed. (All figures per capita.) Also figured in were hunting and fishing licenses and interest in "manly" sporting events.
Apparently, seeing how poorly cities such as Baltimore, Chicago and LA fared, street gang activity, which I consider to be rather masculine, wasn't figured in.
Here is the COMBOS list of "America's Manliest Cities"
1. Nashville, Tenn.
2. Charlotte, N.C.
3. Oklahoma City, Okla.
4. Cincinnati, Ohio
5. Denver, Colo.
6. St. Louis, Mo.
7. Columbus, Ohio
8. Kansas City, Mo.
9. Indianapolis, Ind.
10. Toledo, Ohio
11. Memphis, Tenn.
12. Richmond, Va.
13. Columbia, S.C.
14. Orlando, Fla.
15. Dayton, Ohio
16. Salt Lake City, Utah
17. Milwaukee, Wis.
18. Minneapolis, Minn.
19. Cleveland, Ohio
20. Detroit, Mich.
21. Jacksonville, Fla.
22. Phoenix, Ariz.
23. Birmingham, Ala.
24. Grand Rapids, Mich.
25. Tampa, Fla.
26. Harrisburg, Pa.
27. New Orleans, La.
28. Las Vegas, Nev.
29. Pittsburgh, Pa.
30. Philadelphia, Pa.
31. Louisville, Ky.
32. Atlanta, Ga.
33. Providence, R.I.
34. Dallas, Texas
35. Buffalo, N.Y.
36. Rochester, N.Y.
37. Baltimore, Md.
38. Boston, Mass.
39. Houston, Texas
40. Seattle, Wash.
41. Sacramento, Calif.
42. Miami, Fla.
43. San Diego, Calif.
44. Oakland, Calif.
45. Washington, District of Columbia
46. Chicago, Ill.
47. Portland, Ore.
48. San Francisco, Calif.
49. Los Angeles, Calif.
50. New York, N.Y.
Now, San Francisco's low finish is not difficult to figure out. Los Angeles, I don't know. New York is understandably ranked low, because the opportunities to hunt and fish there are, well, somewhat limited, and the Big Apple is not exactly a major stop on the Monster Truck or Professional Bull Riders' Circuit.
Portland, on the other hand, does afford plenty of places nearby to hunt and fish, and compared to most eastern cities, I see a lot more pickups and 4x4 rigs. And it has a big Mixed Martial Arts following.
Granted, Portland, with a gay mayor, a female police chief, and a lesbian school superintendent, does struggle occasionally with the issue of masculinity.
I think the capper must have come last week, when the gay mayor joined with two other city commissioners to approve funding for a new stadium in hopes of being awarded an MLS franchise. That's soccer, folks.
*********** If anybody has a right to be pissed about this stimulus nonsense, it's the people of Maine.
Remember when their two "Republican" Senators, Susan Collins and Olympia Snowe, turned their backs on their own party to help put the stimulus bill on the fast track?
Don't know what the two turncoats thought they'd be getting in return, but in terms of delivering the goods for the home folks, their treachery was all for naught. When it came time to distribute the earmark money to the states, Maine finished 49th, ahead of only Wyoming. Mississippi, with roughly twice the population of Maine, will receive nearly 20 times as much money.
*********** On the "student-athlete" front. the Atlanta Journal-Constitution reports that at least six Georgia recruits have told reporters over the last few months that they were "close to meeting college entrance requirements."
*********** North Carolina, Pitt, UConn, Oklahoma - on the basis of regular-season play, all were legitimate number one NCAA seeds.
But, knocked off by weaker teams in their one-loss-and-you're-out conference playoffs, not one of them even made it to their conference's final game.
Michigan State, UCLA and LSU all lost in early rounds. Ditto Kansas and Texas.
What's this mean to us? This - if this had been a football playoff, most of the top teams would have been sent home. With all those teams knocked out, would you consider the best of the rest, whoever it is, to be the "true national champion?"
Or just the "Playoff Champion?"
Haven't heard anything about this lately from the Playoff President. Guess he's been busy.
*********** Speaking of playoffs and the President, the NCAA could teach even Congress a thing or two about spending someone else's money...
Now that it's time to start moving teams from place to place during the basketball tournament, the NCAA pays for the transportation, meals and lodging of the official team party - 75 people per team. You heard right. Seventy-five people.
And that's in the early rounds. In the later rounds, they'll up that to 100 people. That's basketball, guys, where it's rare for more than 10 guys to get into a game.
*********** And you wonder why so many of us will fight to the death government's attempts to turn us into Europeans, whose governments know better than they do how to live their lives...
Last year, Switzerland passed an "animal bill of rights," specifying, among other things, that guinea pigs should always be kept in pairs, in order to prevent loneliness. (And no doubt adding scores of Guinea Pig Inspectors to the government payroll.)
Wanna get rid of Junior's goldfish? If you live in Switzerland, you'd better think twice before flushing it down the toilet. The law requires you first to knock the fish out. So far as I know, the government doesn't specify how large a club you can use.
*********** Once more, the difference between a "cut" block and a "chop" block.
"Cut" is a generic term. "Chop" is clearly defined by the rules.
"Cut" block could be used to describe any low block. It may or may not be legal, but it's detested by opponents, accustomed as they are to being "titty blocked" by pass-oriented teams, and unaccustomed as they are to being blocked low. Mountain West teams all bitch about Air Force, which blocks low but, for the most part, legally.
A chop block is illegal and very dangerous (which is why it was outlawed). It was developed as a way of dealing with a dominating nose guard by first having the center stand him up, then, while the NG was wrestling with the center, another linemen would take him at the knees.
As defined in the rule book, a chop block is...
(a) an obviously delayed block at the thigh or below against an opponent (except the runner) who is in contact with a teammate of the blocker, is in the act of disengaging from the first blocker, or has just disengaged from the first blocker but is still confronting him...
(b) a high-low, low-high, or low-low combination by two nonadjacent linemen with or without a delay...
Where Air Force and Navy sometimes get in trouble is when one of their offensive linemen tries to slip past a defensive linemen in order to block at the linebacker level, but as he is slipping past the defender, who is in the process of being "cut" by an adjacent offensive linemen, he is ruled to be "engaging" the defender. The combination of his making contact with the defender and his teammate's blocking him low ("cutting" him) could be ruled a chop block, depending on whether the official thinks there has been an "obvious delay." I'm sure AF, Navy, Ga Tech and now Army work very hard to avoid the conditions that create a chop block.
Notice that a high-low combination block is not necessarily an illegal chop block, provided it is by two adjacent linemen and there is no "obvious delay" between the high block and the subsequent low block.
And a low-high (low man makes contact first) is not a chop blockl, so long as it takes place between two adjacent linemen
The TV guys, including Madden as recently as the Super Bowl, don't know the rules, so they consistently get this wrong
*********** Hugh, Hope you and your wife are doing well. Im am quite exhausted myself as I drove 2 1/2 hours to Utica College for an informal clinic - sort of an "open session" last night and drove home until 2:30 AM. It was great though to just be able to fire away questions in a small group setting. I was reading your news as usual the other day and watched both the Continental Football League film and the Easton '93 piece. The Continental Football League was before my time, but I was impressed with the level of play. You could have told me it was old Pro-Football footage and I wouldn't have had a clue. Neat stuff. As for the Easton clip - I could relate in that my senior football season was '93 - so Im the same age as those guys. My first thoughts were - Hey do I look that old? (the mirror confirmed it - Im a middle aged guy just like them) - AND - those guys are going to be sore the next day. If I could go back in time and play again Great, but now.... I think with the proper pre game injections to right elbow, right knee and some sort of lower back treatments I could play for a few series..... and then never move again. My final thought was - That was a HIGH SCHOOL GAME!!! Wow - big schools and A lot of fans. PA knows how to do their football. I saw on a website (the scoop I think) that Gary Gaines is back at Permian for another go around. I went to their website and it is pretty neat. My JV coach and I counted the back row of players and multiplied by 4 and figured they have about 80 strong on varsity. Then we saw they had 80 on JV too. We were wowed until we read the fine print (JV White). Then we realized they had two teams and JV Black also had 80 kids. 160 JV football players. WOW!!!! Hope Coach Gaines still has the MOJO.
Take Care,
John Dowd, Oakfield, New York (If you can believe this... so important is the Easton-Phillipsburg rivalry, not only in terms of spectator interest but, I would assume, revenue, that it is not unusual, when one of them makes their state's playoffs, to play the Thanksgiving Day game and then, two days later , a state playoff game! HW)
*********** Coach, I need to make a minor correction on your blog today….there are only 2 seasons in Maine…..winter and 4th of July.

I'm working from my mom and step-dad's house in Florida, deciding to add on a couple of extra days from our Disney trip (my daughter's HS band/orchestra, about 400 kids played at Disney and then Beth and I carried on to Fort Myers). I must say, the house next door for sale for $46K is tempting…it would certainly reduce my housing costs at bit (what I pay now for heating would more than cover the mortgage for that house).

One of your posts from last week was one of your best and most profound (and probably addresses a common, if not the most common mistake made by DW coaches, myself included more than once). It was the post about how few plays you ran last fall at North Beach despite having the most experienced DW staff in the country. I need to print that out and put it on my clipboard. A couple of times during posts between you and Jack, you mention how much you drilled the team last year on the basics. If you have a few moments at the clinic in Providence, it might be helpful to briefly go over some of the drills you used and how you broke out your practice time for the offense, especially since your players were new to the DW.

Looking forward to Providence…2 of my coaches are coming, maybe more.

Thanks
Rick Davis
Duxbury Youth Football
Duxbury, Massachusetts
It has to be tempting to leave high-rent, high-cost Massachusetts and see what it costs to live fairly well in Florida. Tough call.
The funny thing about Jack and me is that when you see our highlights, only in the first game will you think that we're awfully basic. In that one, w e ran no more than a half-dozen plays, from one formation (double-tight, double-wing).
As we went on, we remained fairly basic, but we developed to the point where we seldom ran from fewer than a half-dozen different formations in a game, so to the casual observer it might appear that we're somewhat multiple.
In fact, although we ran the entire first game from the basic formation, for the entire season we ran from it just 1/3 of the time. I could easily convince people that we are multiple.
Maybe that's the easy answer to people who insist that we be more "flexible" offensively.
*********** Army's juniors - next year's seniors - are starting spring practice under the third head coach since they've been at West Point. They've heard all the stuff before about "buying in." They've done it twice now, and they have only nine wins in three seasons to show for it.
And now, new coach Rich Ellerson is asking them to buy in a third time.
"They've been to this rodeo before," he said. "They bought in. They bought in. They bought in and it didn't happen. And it hurts. They did it again. They bought in. They bought in and they finally got hurt. It's like, 'I'm not getting on that stove again.' I'm saying, 'Guys, there's only one chance. There's only one way. You got to let that go. You got to believe again. You got to buy all the way in. You got to risk that pain for one more kick at the can.'
"These guys have been around the block. I'm selling some stuff they haven't heard before and they have to make a conscious, intellectual decision, 'I'm going to buy in. I'm not going to let that voice in my head go the other way. I'm going to control the voice in the huddle.'
"That is absolutely job one. That will probably more than anything be the gauge of our long-term success for this football team. As you know, it ain't going to be one of these (pointing his arm straight up). There are going to be some bumps in the road. They may not be on Saturdays. But there are going to be some hard days. Coach Ellerson is going to have some tough days out here. I'm going to ask them to do things that are hard. If they believe and they stay invested, we can get this thing done yesterday."
*********** I see that the newest wannabe pro football league, something called the United Football League, has named three former NFL coaches, Dennis Green, Jim Fassel and Jim Haslett, to head their teams.
Based on my costly experiences with imitator pro football leagues, I have three words of advice for them.
Cash Up Front (or is "upfront" one word?)
*********** My son, Ed, has been working Down Under as Communications Manager for the South Dragons, newly-crowned champions of Australia's NBL. Below, left , Coach Bryan Goorjian, an American who has become an Australian coaching legend, celebrates the Dragons' amazing worst-to-first finish; below right, the players celebrate, too. Begin to celebrate, that is - so ardently did they do so that Ed had difficulty finding any of them to attend the next day's news conference!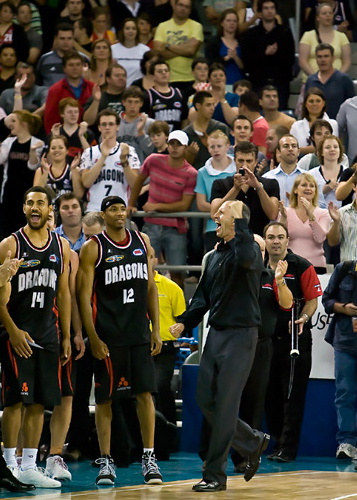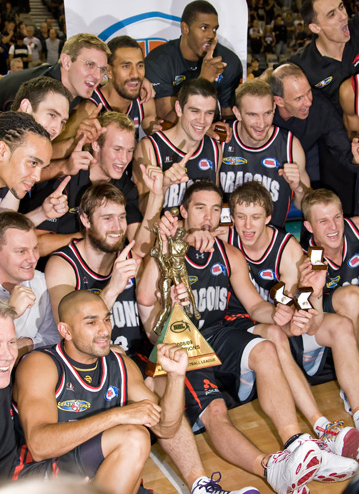 *********** Colleen Howe died last week. Must have been quite a woman. At one time, she had two sons and a husband - the incomparable Gordie Howe - playing professional hockey on the same team. Her sons remembered at her funeral that she was the reason they all wound up playing together - she said to Dad, then 45, "Gord, why not?"
*********** Lotsa howling about the NCAA tournament picks. The Big 10 gets SEVEN teams. Are you kiddin' meeeee?
I don't want to hear about the BCS again. Not after seeing BCS conferences, in the supposed meritocracy that is the NCAA tournament, getting more than half the spots.
There sure are some unworthy teams, but consider the economy - in view of the numbers of empty seats we saw at several major conference tournaments, the NCAA selection committee may have been thinking like a football bowl committee and looking at how well a team travels, in which case an Arizona beats a St Mary's or a Creighton or a Davidson hands down.
*********** Coach, I read the posting by the coach who talked about the 13 plays that he used to have great year with that program.

Makes sense!!
You are beginning to catch on. Some guys never do because they think they are smarter than those of us who've been running it for 10 years or so.
That was Coach Brad Knight, who is working with tough, inner-city kids from Baltimore, Detroit, Washington DC, etc. who are sent there as an option to incarceration. This doesn't mean they are bad kids. Obviously some judge saw something in them worth saving and from having worked with them, I agree. But football is new to many of them, and few of them are with him for more than one season. The Double-Wing seems well-suited to them because it gives them a system that they can learn fairly quickly, it teaches them teamwork, and it enables them to have some success. For many of them, it's the first thing (including crime, else they wouldn't be there) that they're ever been successful at.
Actually, Coach Knight didn't even run those 13 that he listed. He didn't run everything both ways and neither did I.
This made up 90+ per cent of my offense:
88-99 Super Power
2/4 Wedge (we never ran it to the left)
6-G (we ran exactly one 7-G and then junked it)
3 Trap at 2/4 (we never trapped at 3/5)
47-C and Criss-Cross 47-C (we ran exactly one 56-C and then junked it)
88 Brown/99 Black, aka Red-Red and Blue-Blue (mostly 88 Brown, with assorted different routes, but always the same protection)
88-99 G-Reach (we only got serious about this the last 3 games)
That's barely 10 plays.
It appears like more because we ran from multiple sets.
*********** Yes, the economy is in bad shape. Yes, people are out of work.
And yet our president is being advised by people who think that a cure to joblessness lies with "going green" - taxing industries that emit carbons even if it means driving them to countries where they can continue to do business as usual. And leave more Americans jobless.
We will make up for the lost jobs, we're told, by the windmill and solar panel factories that will spring up all over America.
All this to combat the bugaboo of Global Climate Change (the Problem Formerly Known as Global Warming).
Now, apart from the fact that not all of us believe (1) it's a problem and (2) it's a problem that mere humans have the power to solve...
One American industry has stayed busy this winter. Manufacturers haven't been able to fill all their orders for snowblowers.
*********** "Imagine a standard NFL football field. Somewhere in the field, a student has placed a single, small, common-variety of ant that she has marked with a spot of yellow paint. You walk onto the field, blind-folded, and push a pin into the ground.If your pin pierces the marked ant, you win. Otherwise, you lose. Want go give it a go?"
So did a mathematician describe, in very graphic terms, our chances of winning the Powerball Lottery.
*********** So there I was, saying that in view of the overall intelligence of the American voters, our form of government is on its last legs, and along comes a Rasmussen poll showing that more than two-thirds of voters believe that members of Congress are more interested in furthering their own careers than in helping the American people.
Okay. They know the slimy bastards are self-serving. So why don't they get off their lazy asses and do something about it?
(Simple. They're talking about everybody else's Congressman. Their Congressman really takes care of them.)
*********** A coach whom I advised to cut back on plays he was planning on teaching his kids wrote back...
Coach, One of the few advantages of being a coach who is not in the building is that I have to use my time very effectively. Last year we simply had too much in. There were times I did not know what my O-Coordinator was doing even though I feel that I have a tremendous grasp of the Wing - T.

Contrast that to the kids who have school work, activities, social time, jobs, friends and "lady" friends. It is no wonder why the kids looked dazed when they came to the sideline.

I am, in a selfish way, looking to make things easier on myself let alone the kids!!

This is really helpful! More is less.

As we coaches get older we realize that it's not what we know, it's what our kids know. Football may be number one in our lives, but it is seldom number one in THEIR lives. They are willing to work and learn, but mainly they just want to PLAY, and the sooner we can get them to the point where they can do that, the more successful they'll be.
You younger coaches can save yourselves a lot of time and aggravation by learning that valuable lesson from us, without having to learn it the painful way, as most of us old-timers did.
I should add, though, that making it simple for the kids does not necessarily mean making it simple for us. Attention to detail and ephasis on successful reps can be harder work than than lot of coaches are prepared for.
*********** I'm old enough to remember when...
Florida State was a women's college.
Duke, Army and Navy were college powers
Service teams, especially Quantico Marines, Fort Ord, Bolling AFB played college teams - and beat them
Penn (not Penn State) was a national power, second only to Ohio State in total attendance every year
Oklahoma State was Oklahoma A & M
Boston College-Holy Cross was THE big end-of-the-season game in New England
The Southern Conference was monstrous is size... (listed in order of their 1948 finish)
Clemson
North Carolina
VMI
William & Mary
Wake Forest
Maryland
Duke
Richmond
Washington & Lee
George Washington
Furman
Davidson
South Carolina
North Carolina State
Virginia Tech
The Citadel
(For some reason unknown to me, Virginia was playing as an independent)
FRIDAY, MARCH 13, 2009- "Life is not all Beer and Skittles." Robert Louis Stevenson
The 2009 Coach Wyatt Atlanta Clinic was held Sat Feb 28
The 2009 Coach Wyatt Chicago Clinic will be held Sat Mar 21 at the Hilton Garden Inn MidwayAirport
The 2009 Coach Wyatt Philadelphia Clinic will be held Sat Apr 4 at the Holiday Inn Fort Washington
The 2009 Coach Wyatt Providence Clinic will be held Sat Apr 11 at the Sheraton Providence Airport
Every registrant at 2009 Coach Wyatt Clinics will receive a complimentary copy of my 2008 North Beach Highlights
*********** On the subject of the Continental Football League, Frank "Pope Franjo" Lovinski writes,
My bro-in-law was a big fan of Charleston Rockets.

Rockets had an amusing, even comical logo. A guy in a helmet calmly sitting astride a rocket. What would Freud have thought eh? What was the club thinking?
Nickname of Philly Bulldogs reminded me of old Cleveland Bulldogs of United Football League. Their home "gridiron" was the infield of the Cloverleaf Raceway. Lighting wasn't good and action was miles away so broadcasters had a hard time identifying players as did fans. The announcer for Wheeling Ironmen, who bitched constantly on air about the place, would say something like "Well, somebody out there for the Ironmen made a nice tackle but for the life of me I can't make out who it was ... ." and like that.
When I coached Hagerstown we went to Long Island to play a game scheduled to be played at Hofstra University stadium but when we got there no one at Hofstra knew anything about the game.
Finally we learned it had been relocated to Freeport Motor Speedway. In the infield. Before the game, we walked the "field," picking up rusty pieces of metal. As you pointed out, the lights of a speedway, aimed as they are at the track, do not illuminate the infield very well. And because it was a short track, the corners of the end zones extended up onto the banked turns of the track.
The Long Island QB was a guy named Gary Wichard, who had been the nation's top-rated QB at CW Post (?) but never made it as a pro. Now, he's a big-name player agent.
The Phila Bulldogs were the Cleveland Bulldogs. Some Phila people bought the team, installed Wayne Hardin as coach, and made the deal conditional on Bob Brodhead's remaining as QB. Bob commuted between his real job in Cleveland and the Bulldogs' practices and games.
*********** Coach Wyatt, I enjoy viewing your website and noticed that you have mentioned the Continental Football League several times, always in a complimentary manner. My father played for the Wheeling Ironmen, and while I was much too young at the time to appreciate it, I have always heard that it was a good brand of football.

I have met many of my father's former teammates and enjoy listening to their stories. Aside from being good players, they are a great bunch of guys. Thank you for mentioning the CFL and for a great website. Dan McGrew, Boise, Idaho
*********** This is the sort of people we allow to commit us and our kids and grandkids to expenditures of trillions of dollars...
I answered a voice mail Wednesday only to discover that it was a recorded message from Patty Murray, one of our two useless female senators.
Calling her office to ask to be taken the f--k off her calling list, I was informed that "Senator Murray will be out of the office from February 13 through February 15..."
*********** Good Morning Hugh--
I loved Brad Knight's response and your comments about running the DW. For 15 years we ran the same 13 plays quite successfully in a conference where we were the smallest school. Over the years a couple of lessons I have learned about our offense--multiple formations within the system can make a real difference and against eight man fronts 4-5X ( and Lead) can be a great play especially run from split backs. This play hits with amazing speed and we often ran it in place of 6-7G against those fronts. This play absolutely destroys the 46 defense (Gambler defense) Anyway even though I have never met Brad he is someone I know I would have a lot in common with.
Looking forward to seeing you and Connie in Providence!!
Jack Tourtillotte, Boothbay, Maine (Yes, Jack and Brad would find they have a lot in common. It does take a special kind of coach to run an offense as long as they have and be content with success and not give in to the urge to tamper. HW)
*********** The following is dedicated to Jack, who has been up to his butt in Global Warming this winter...
If your local Dairy Queen is closed from October through April, you live in New England.

If someone in a Home Depot store offers you assistance and they don't work there, you live in New England.

If you've worn shorts and a parka at the same time, you live in New England

If you've had a lengthy telephone conversation with someone who dialed a wrong number, you live in New England

If 'Vacation' means going anywhere south of New York City for the weekend, you live in New England.

If you measure distance in hours, you live in New England.

If you know several people who have hit a deer more than once, you live in New England.

If you have switched from 'heat ' to 'A/C' in the same day and back again, you live in New England.

If you can drive 65 mph through 2 feet of snow during a raging blizzard without flinching, you live in New England.

If driving is better in the winter because the potholes are filled with snow, you live in New England.

If you know all 4 seasons: almost winter, winter, still winter and road construction, you live in New England.

If you have more miles on your snow blower than your car, you live in New England.

If you find 20 degrees 'a little chilly', you live in New England.

If there's a Dunkin Donuts on every corner, you live in New England
*********** Most of the year, actually, I've been going through some (literally) piles of coaching magazines that have accumulated over some years and today I was going through an old copy of Gridiron Coach (don't know the date since it's identified only by "volume and issue") and I read, with much pleasure and admiration, your article "An Offer the NFL is sure to Refuse". Straight from the shoulder, with conviction. I loved it, especially the beginning and the end references to gathering the defense to implement this offense in the red zone.

The best. See you this summer.

Jim Sinnerud, Omaha, Nebraska (Jim, a long-time coach at several high schools around the country, refers to an article I wrote several years ago, offering to spend 20 minutes a day with any NFL team and giving them an unstoppable "Red Zone" (God, I hate that expression) package. A Double Wing package, of course. Using their defensive players only. HW)
*********** In the last couple of weeks, The Rocky Mountain News shut down. The Seattle Post-Intelligencer will probably go down next week. The San Francisco Chronicle may be next. It's planning on major layoffs, but accountants say it could lay off everu single employee and it would still lose money.
I can only say that this is very sad on many levels. Many very good people will lose their jobs. And while many newspapers' front pages and editorial pages often do our nation a disservice by crossing the line between reporting and advocacy,by failing to hold politicians of both parties to account, their sports pages have given us some wonderful writing.
Sorry - online papers don't get it for me. There is nothing about a TV screen that can compare to holding an actual newspaper in my hand. Breakfast isn't breakfast without a morning newspaper.
Next to go, according to the Wall Street Journal...
1. The Philadelphia Daily News. The "People Paper," it is by far the weaker of the city's two papers
2. The Minneapolis Star Tribune - already field for bankruptcy
3. The Miami Herald
4. The Detroit News - now down to four days a week home delivery
5. The Boston Globe - losing $1 million a week
6. The San Francisco Chronicle. Enough said
7. The Chicago Sun-Times a weak #2 in a two-paper city
8. The New York Daily News Say it ain't so
9. The Fort Worth Star-Telegram It competes with the Dallas Morning news. Plus, its parent company, McClatchy, is not in great shape
10. The Cleveland Plain Dealer - Its parent company has already threatened to close the Newark Star-Ledger, and the Cleveland market is hurting
*********** The NFL Network, already hurting, could lose another 2 million subscribers next month when its contract with Comcast ends.
Comcast, you will recall, carries the channel on its sports tier only. The NFL has repeatedly said that it would not renew if Comcast kept it there.
NFL owners are scrambling, in a last-ditch effort to get Comcast to see things its way. They are having to walk a fine line between the bluff and bluster of the NFL office, which took Comcast to the FCC, and the reality of having to get on their knees and beg.
If Comcast should drop the NFL Network, it would mean that of the top nine cable providers, only Cox would be left carrying it.
Comcast originally put the NFL Network on its digital tier, with about 10 million viewers, but then moved the channel to its digital sports tier, leading to the NFL's filing a complaint with the Federal Communications Commission.
Despite the complaint, and despite the NFL's having moved more - and better - games onto the NFL Network, and then running ads beseeching viewers to call their cable carriers to insist that they carry the network, Comcast hasn't budged.
Would you? The NFL reportedly wanted Comcast to pay it 75 cents per subscriber per month to carry the channel. Lessee - $.75 times 10 million subscribers, many of whom have absolutely no interest in the dreck that the channel carries most of the time, is, um, $7,500,000 per month.
With the Network's losses costing the NFL millions and owners looking to cut costs, I join those who predict that the NFL Network in its present form will not make it to the next Super Bowl.
*********** Not to say that there isn't some place left in American where you can get away from political correctness, but a friend of mine who's recently relocated to a new area contacted the local youth organization about coaching.
One of the first questions he was asked was... "Will you have a son or daughter playing?"
*********** Finally - an explanation I understand ....
Heidi is the proprietor of a bar in Berlin. In order to increase sales, she decides to allow her loyal customers - most of whom are unemployed alcoholics - to drink now but pay later. She keeps track of the drinks consumed on a ledger (in effect, granting the customers loans).
Word gets around and as a result ever-increasing numbers of customers flood into Heidi's bar.
Taking advantage of her customers' freedom from immediate payment constraints, Heidi increases her prices for wine and beer, the most-consumed beverages. No matter - her sales volume continues to increase.
A young and dynamic customer service consultant at the local bank recognizes these customer debts as valuable future assets and increases Heidi's borrowing limit.
(He sees no reason for undue concern since he has the debts of the alcoholics as collateral.)
At the bank's corporate headquarters, expert bankers transform these customer debts into DRINKBONDS, ALKBONDS and PUKEBONDS. These securities are then traded on markets worldwide. No one really understands what these abbreviations mean and how the securities are guaranteed. Nevertheless, as their prices continuously climb, the securities become top-selling items.
One day, although the prices continue to climb, a risk manager (subsequently of course fired due his negativity) of the bank decides finally that the time has come to demand payment of the debts incurred by the drinkers at Heidi's bar.
Unfortunately, they cannot pay.
Since Heidi can't fulfill her loan obligations, she claims bankruptcy.
DRINKBOND and ALKBOND drop in price by 95 %. PUKEBOND performs better, stabilizing in price after dropping by 80 %.
The suppliers of Heidi's bar, having granted her generous payment due dates and having invested in the securities are faced with a new situation: her wine supplier claims bankruptcy, her beer supplier is taken over by a competitor.
The bank is saved by the Government following dramatic round-the-clock consultations by leaders from the governing political parties.
The funds required for this purpose are obtained by a tax levied on the non-drinkers.
*********** Not all coaches tolerate antics... When LSU sophomore Bo Spencer celebrated a win over Kentucky with a little too much too exuberance to suit him, coach Trent Johnson jumped on him and told him to get in line for the postgame handshake.
*********** Dear IRS...
I am sorry to inform you that I will not be able to pay taxes owed April
15, but all is not lost.
I have paid these taxes: accounts receivable tax, building permit tax,
CDL tax, cigarette tax, corporate income tax, dog license tax, federal
income tax, unemployment tax, gasoline tax, hunting license tax, fishing
license tax, waterfowl stamp tax, inheritance tax, inventory tax, liquor
tax, luxury tax, Medicare tax, city, school and county property tax (up
33 percent last 4 years), real estate tax, social security tax, road
usage tax, toll road tax, state and city sales tax, recreational vehicle
tax, state franchise tax, state unemployment tax, telephone federal
excise tax, telephone federal state and local surcharge tax, telephone
minimum usage surcharge tax, telephone state and local tax, utility tax,
vehicle license registration tax, capitol gains tax, lease severance
tax, oil and gas assessment tax, Colorado property tax, Texas, Colorado,
Wyoming, Oklahoma and New Mexico sales tax, and many more that I can't
recall but I have run out of space and money.
When you do not receive my check April 15, just know that it is an
honest mistake. Please treat me the same way you treated Congressmen
Charles Rangel, Chris Dodd, Barney Frank and ex-Congressman Tom Daschle
and, of course, your boss Timothy Geithner.. No penalties and no
interest.
P.S. I will make at least a partial payment as soon as I get my stimulus
check.

*********** I'm old enough to remember when...
Fordham was still playing big-time college football. So was St. Mary's. And Santa Clara. And San Francisco. (Now, we are down to two Catholic schools playing Division I football.)
The Big Ten was the Big Nine (and then MIchigan State joined)
The Big Twelve was the Big Eight, and so total was Oklahoma's dominance that reporters jokingly said it should be called Oklahoma and the Seven Dwarfs.
Idaho was in the Pacific Coast Conference, (now the Pac-10).
Whenever they wrote about "Arizona State," they had to add "Tempe" or "Flagstaff" at the end, so you knew which one they meant
More to come...
TUESDAY, MARCH 10, 2009- "The tree of liberty must be refreshed from time to time with the blood of patriots and tyrants." Thomas Jefferson
The 2009 Coach Wyatt Atlanta Clinic was held Sat Feb 28
The 2009 Coach Wyatt Chicago Clinic will be held Sat Mar 21 at the Hilton Garden Inn MidwayAirport
The 2009 Coach Wyatt Philadelphia Clinic will be held Sat Apr 4 at the Holiday Inn Fort Washington
The 2009 Coach Wyatt Providence Clinic will be held Sat Apr 11 at the Sheraton Providence Airport
Every registrant at 2009 Coach Wyatt Clinics will receive a complimentary copy of my 2008 North Beach Highlights
*********** Not to suggest revolution, but today's quote shows how strongly Thomas Jefferson, principal author of the Declaration of Independence and the chief impetus behind the inclusion in our Constitution of the first ten amendments, known collectively as the Bill of Rights, felt about the threat of any government arrogant enough to try todeny us the rights conferred on us by our Creator.
*********** I came across an article in the November 15, 1954 Sports Illustrated on the - get ready for this - NFL champion Detroit Lions.
Yes, they once were that good.
Their coach was Buddy Parker, a quirky sucker who could get guys to play. In apposition to Paul Brown, the great Cleveland coach who was famed as a control freak, Parker was a great believer in freeing up his players' minds, turning them loose and letting them play. It was hard to argue with his approach, because alone among pro coaches, he had never lost to Paul Brown.
I found one of his quotes to be very interesting...
"If you ask me, what ruins most teams is over-coaching. I can sit here in my office and think up plays by the yard. You set up an offense and then you think 'I'd better add this play,' and a helpful assistant suggests, 'Let's put this in.' What about the players out there on the line of scrimmage who have to solve these masterpieces on the spur of the moment? They're smart enough, but why bumfoozle them? We've gone through games where we used only four basic plays and the variations you get off them. You don't outmaneuver teams in this league, you beat them with good solid blocking and tackling."
Parker was a Texan, which probably explains the origin of "bumfoozle."
Accused by some of putting an excessive emphasis on defense and grind-it-out offense, he said, "We can move the ball with the best of them. I'm sick of 'Basketball on the Green,' and I think the fans are, too."
He was not underpaid. He made $40,000 (on a one-year contract), with bonuses based on the team's performance, and on attendance. (Those Lions drew very well - 370,000 people for seven home games).
To give you an idea of just how well paid Parker was, his quarterback, Bobby Layne, was one of the best in the game, and was considered very well paid at $20,000 a year.
*********** Where is Ronald Reagan when our nation needs him?
The headline story in Monday's USA Today almost gloatingly reported findings that in terms of their religious beliefs, Americans are becoming more and more self-satisfied and self-sufficient, less and less reliant on religion.
Of course, it remains to be seen whether a people who in flush times felt less and less need for God (other than a so-called "personal God," who sounds to me a bit like a warm, non-judgemental teddy bear) will now, in tougher times, realize that maybe they don't exercize quite the control over their lives that they thought they did.
I immediately thought of an article I read in this past Saturday's Wall Street Journal. The writer, James Mann, told of President Reagan's meeting with Soviet leader Mikhail Gorbachev, head of an officially atheistic state, and bringing up the subject of God's existence.
Mr. Gorbachev apparently kept bobbing and weaving, doing whatever he could to evade the subject, but Mr. Reagan was persistent.
As their meeting came to an end, Mr. Reagan confided that his own son, Ron, didn't believe in God, either.
He told Mr. Gorbachev that for quite some time he had wanted to serve his son a dinner - "the perfect gourmet meal."
After the meal, he would ask him if he believed there was a cook.
*********** Hi Hugh, I resisted the temptation to remind you how close the 6X and 7X that we ran at Madison out of "split" were to a pretty impressive outside veer play and then I see Coach Tourtillotte beat me to it anyway.
Tracy Jackson, Hood River, Oregon
*********** George McAfee, former Duke All-American and Chicago Bears' All-Pro, a member of both the College and Pro Football Halls of Fame, died last week in Durham, North Carolina. Mr. McAfee was 90 years old. From Ironton, Ohio ("Arntnohio") he was nicknamed the Ironton Flyer.
None other than George Halas himself once said of him, "The highest compliment you can pay any ball carrier is to just compare him with McAfee."
I remember my first sight of him when the Bears came to play the Eagles - I'm thinking it must have been 1948 or 49 because they didn't play in 1951, and he was the first football player I ever saw wearing low-cut shoes. He was the only guy on the field wearing them, and he looked so cool, so flashy. I was an impressionable kid, with the normal kid's fascination with athletic fashion, and the image of George McAfee stuck in my mind. When I started to play organized ball, I can still remember taking shears to a pair of high-tops, so that I could look like George McAfee. I wore high-tops as a freshman in college because everybody had to, but I never wore them before or since. I'm sure that my college coaches thought I was a little wacky because I was the only player on the team who wore low cuts. They were right.
http://www.chicagotribune.com/sports/chi-mcafee_obitmar06,0,2539924.story
http://www.nytimes.com/2009/03/06/sports/football/06mcafee.html
*********** Youth Worship run amok... In a local version of Rock the Vote, a nearby school district has narrowed the list of candidates to be its superintendent down to four finalists. Among the hurdles yet to be cleared is an interview with a "student panel." Are you kidding me? Can we be so into stroking the egos of a bunch of hyper-entitled high school kids that we'll let them sit in judgment of professionals who've spent years preparing themselves for a job?

*********** Larry Coker, who I happen to think is a very good coach, has been named first-ever football coach at the University of Texas-San Antonio.
http://sportsillustrated.cnn.com/2009/football/ncaa/03/05/coker.ap/index.html?eref=sircrc
*********** Scrabble on steroids... I marvel at the creativity of the people who name basketball players - this week's favorite is "LuQuam" - and I see myself playing "Hoop Scrabble," in which only male basketball players' first names are allowed.
*********** As part of its punishment for widepread academic cheating among its "student" athletes, Florida State will be on NCAA probation for the next four years, and may have to forfeit some of coach Bobby Bowden's 382 wins.
According to the NCAA, between fall 2006 and fall 2007 61 FSU athletes cheated on an online test. Some were provided with answers in advance. Some also had papers typed for them by staff members.
FSU will have to give up two scholarships this recruiting season and one the following year. Not exactly the death penalty.
Jeez. Makes you wonder what New Mexico must have done. The Lobos just got hit with the loss of 25 scholarships.
The NCAA said that FSU must give up all wins in contests in which athletes involved in the cheating participated, which would mean 14 football wins.
The Florida State President T.K. Wetherell said the university would probably appeal any efforts to strip it of wins.
Probably? Anybody wanna bet that they won't appeal? Anybody wanna bet they'll lose it? - that those mean old NCAA guys will actually take wins away from Pore Ole Bobby?
Actually, I don't care one way or another. I just want them take away those 31 wins he got in the small time, at what's now Samford, before he left to take a job as a Division I assistant.
*********** Unbelievable - sent to me by Don Shipley, son of the late Dick Shipley, who coached me in Frederick, Maryland in 1968 and 1969, the 1966 Continental Football League highlights. As you'll see, it's a pretty good brand of ball. Remember, between the NFL and the AFL there were only 23 teams back then, with 40-man rosters, so there were roughly 500 fewer roster spots than there are today. Undoubtedly, had they been dealing with today's 32 teams and 50-man rosters, many of those Continental League players would have been in the Big Time.
http://www.boosterclubcfl.com/media/cfl_highlights.wmv
Check out #10 for the champion Philadelphia Bulldogs - it's Bob Brodhead, formerly of Duke, who in 1975 would be the guy who hired me and brought me to Portland to be his assistant GM.
*********** When I first moved west, in 1975, some of the local high schools had unique fund-rasiers: alumni games, pitting odd-numbered graduating classes against even-numbered classes.
Now comes an interesting twist on the theme.
Easton, Pennsylvania and Phillipsburg, New Jersey, two blue-collar towns separated by the Delaware River, have been going at each other in high school football for more than a hundred years. Like so many big eastern rivalries, this Big Game takes place on Thanksgiving Day.
Back in 1993, before high schools adopted overtime, Easton and Phillipsburg played to a 7-7 tie. The tie still rankles both communities.
Now, more than 15 years later, Gatorade has arranged to sponsor a replay of the 1993 game - with the original participants, now well into adulthood.
Catch the first episode of the video story in the Allentown Call's page...
http://www.mcall.com/news/local/all-gatorade-football-0307,0,5214317.story?page=1
Coincidentally, my senior year our big season-ending game with our archrival ended in a 7-7 tie, too. But if Gatorade has any plans to do a replay of the 1955 Germantown Academy-Penn Charter game, they're going to have to do it without me.
*********** I continue to shake my head at the guys who've not had a lot of success, then start out running the Double Wing and have a little success with it, and then ---- God help them, despite my strongest warnings not to, they can't resist opening Pandora's box and tampering and tinkering with what makes it work.
They obviously never heard the story about Pandora's box.
They want the benefits of the Double Wing, but they also want to run "a little" of something else... veer... midline... run and shoot... spin... spread... fly...
They seem to think that now that they've mastered the Double Wing, they can advance to Level Two - another offense on the side. What they don't understand is that for them - and for the rest of us - Level Two means running the Double Wing better.
You get the idea. I have a small group of "insiders," long-time double wingers with whom I correspond regularly, and we often talk about these things, knowing that in all likelihood within a year or two those guys will be off the Double Wing and onto something else. And probably back to losing, victims of a fatal inability to resist the urge to do more, rather than do better.
One of those "insiders" is Brad Knight, of Clarinda, Iowa. Brad has been running my system for 11 years now. Having taken Galva-Holstein High to nine straight state playoff appearances, he just finished his second season at Clarinda Academy, a challenging position for any coach, even one with Brad's experience. I'll let him tell the rest.
I run this offense with juvenile delinquent foster care children at a live in facility in Iowa. 95% of these kids have never played an organized sport in their lives. I run it EXACTLY as it came to me. In 2008 we averaged 36.4 points per game, 382.2 yards of rushing, and 8.3 yards per rushing attempt out of 1 formation. We ran a total of 13 plays.
Superpower 88/99
Trap 3@2 and 2@3
Counter 56 and 47
Criss Cross 56 and 47
G Reach 88 and 99
Red Red/Blue Blue and screens
Wedge (one way)
Adds Brad, "Run it like it is meant to be run and coach the hell out of it. If you want to be successful that is."
*********** For reasons that completely baffle me, Portland, Oregon, a wacky but beautiful and friendly and interesting city just across the river from us, was named by Business Week as America's unhappiest city.
Oh well - not to worry, Portlanders. Your reign will be short-lived. After a season of T.O., Buffalo will have your spot.
*********** A reader wrote me about Reggie Jackson, who was a great football player at Cheltenham (Pennsylvania) High School, the archrival of Abington High, my wife's school and that of generations of her family. He said he'd heard tales from his dad and his buddies, Abington guys, about roughing Reggie up in the Abington-Cheltenham game and "ending his season." I did point out that ending his season was quite possible, since Abington-Cheltenham, like many big rivalries back East, has always been played on Thanksgiving Day.
But that got me to doing some digging on Reggie Jackson, who at the time I was living in Baltimore was playing baseball for a Baltimore amateur team called Leone's, sponsored by a South Baltimore tavern owner named Dominic Leone.
I came across a Sports Illustrated article on Leone's (August 12, 1974) and its manager, Walter Youse, who started as a high school coach, then leveraged his success with Leone's into a career as a scout with the Orioles.
http://vault.sportsillustrated.cnn.com/vault/article/magazine/MAG1088866/1/index.htm
Leone's was good not only because Youse had an eye for talent, but even more important, a way of getting that talent on his team. As author John Schulian wryly observed in the article, "Youse has always thought that if a player beats you, he should be playing for you."
The story of how Jackson, from outside Philly, wound up playing for a Baltimore summer team reveals a lot about the way things were in the Baltimore of that time. You have to remember that it was 1965, 10 years after Rosa Parks and the Montgomery Bus Boycott, and two years after Dr. King's "I Have a Dream" speech.
There has never been more of an outsider than Reggie Jackson, who was Leone's first black player. Jackson, in Baltimore for the first time to visit his divorced mother, did not know the racial situation when he called Youse for a tryout in 1965. Youse did not know Jackson was black because, says Reggie, "I could talk like a white boy." When Jackson showed up at Swann Park, his A-frame torso advertised by a tight T shirt and shorts, Youse had him hit, run and field against the best players on The Team. After watching Jackson put on an exhibition he has seen no other amateur equal, Youse is supposed to have said, "He looks whiter all the time." Youse denies the story now. No matter, Jackson became a pioneer, a reluctant one who purposely missed a road trip to rural Virginia for fear of what might happen to him there.
And then you need to understand that the following was written in 1974...
"I guess we were prejudiced," Dominic Leone admits. It was a politic thing for him to be as a councilman who represented a district where blacks were unwelcome. "I had a lot of friends who still won't talk to me because Reggie played for us." Leone says.
True dat. I lived and worked in Baltimore in the 1960s, and few and far between were the places where I could go and get something to eat with a black co-worker.
*********** There is a huge (dead) whale beached on the Oregon coast, and they're going to need to do something about it because those things can get a bit smelly in a fairly short time. I do know one thing they won't be doing to get rid of it... http://en.wikipedia.org/wiki/Exploding_whale
You might even find the video on YouTube
*********** After the New York Times discovered that he was a Republican...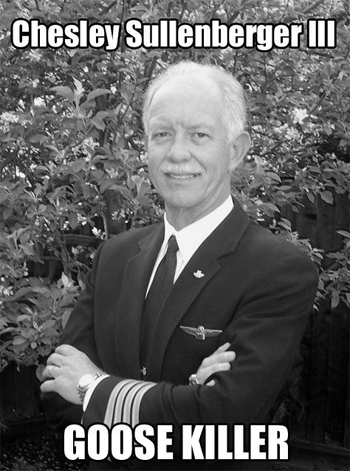 FRIDAY, MARCH 6, 2009- "A man who fears suffering is already suffering from what he fears." Michel de Montaigne
The 2009 Coach Wyatt Atlanta Clinic was held Sat Feb 28
The 2009 Coach Wyatt Chicago Clinic will be held Sat Mar 21 at the Hilton Garden Inn MidwayAirport
The 2009 Coach Wyatt Philadelphia Clinic will be held Sat Apr 4 at the Holiday Inn Fort Washington
The 2009 Coach Wyatt Providence Clinic will be held Sat Apr 11 at the Sheraton Providence Airport
Every registrant at 2009 Coach Wyatt Clinics will receive a complimentary copy of my 2008 North Beach Highlights
AT THE 2009 ATLANTA COACH WYATT CLINIC...
*********** I have been working on getting better at this offense for a decade now and I have to chuckle when I read about the guy who is now going to implement the veer at the youth level because he already has the base plan down pat. This might be the greatest quote I have ever heard on your page next to "Wedge or Die" "Continue to cause catastrophic psychological damage to the opposing defensive coordinator."
That is some funny stuff....I may even put it on the back of a T-Shirt.......Thanks, Bill Lawlor, Crystal Lake, Illinois
*********** Some politician in Oregon is attempting to pass a law requiring any state college looking for a head coach to at least interview a "minority" candidate. I loathe such grandstanding on the part of politicians, and I laugh at the way sports journalists jump on the bandwagon, as if to prove their civil rights bona fides.
Apart from my belief that there are certainly good minority candidates who need to come to the attention of colleges, I reject the presumption of discirmination - the insinuation that a lack of black head coaches is prima facie evidence of racism. And I oppose anything that might lead to the suspicion that a black man only got the job (or the interview) because of his race.
I especially reject the argument I heard this week that without a head coach "of color" serving as an example for them, minority players won't aspire to become head coaches themselves. Gimme a break. You really think that having a white guy as head coach at Portland State outweighs the example of Tony Dungy or Lovie Smith or Mike Tomlin?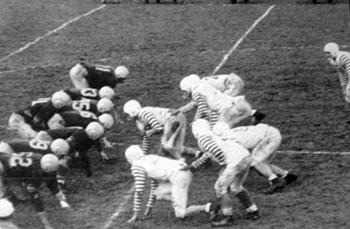 *********** After you're finished laughing at the stripes on the sleeves, take a look at the defense. The photo is from an article in the November 15, 1954 issue of Sports Illustrated. (That was SI's first year. It was my first year as a subscriber, and being a confessed packrat, I still have most issues.)
Does the defense look familiar? It should. Listen to what S-I wrote about the Slippery Rock State-Clarion State game, shown in the photo...
"Last Saturday powerful Clarion State came to town, a strong favorite to win. In an effort to confuse Clarion's powerful offense, Coach Chester Stackhouse of Slippery Rock devised a radical defensive pattern based on, of all things, a three-man line. Five linebackers would play close behind the line and charge inside or outside in any one of a half-dozen variations."
You might want to p ass this 54-year-old quote along to one of those geniuses you know who thinks his 3-5-3 is cutting edge...
I also claim, as one-time player personnel director of the WFL Philadelphia Bell (1974), to have signed the first (maybe still the only) player from Slippery Rock ever to play pro football. His name was Kurt Kral, and he was pretty good - good enough to start most of the season for us at outside linebacker.
*********** Coach,

For those that get tempted to do too much…

I had to chance to see Navy play at Northern Illinois University this past November. Cool experience. The best lesson for a high school coach was the scope of their offense. They were in base formation at least 80% of the time. The only variations were trips in long yardage, which moved on player, and short yardage, in which they added a TE. Other than that all double slot.

I saw veer option series, midline series, and some rocket sweep. They threw one pass. It was complete on third down to set up a TD.

They were down to their 2nd or 3rd QB and 2nd fullback. Their execution was unbelievable even with the replacements.

I'm sure there were mistakes but I did not see an incorrect read the entire night.

I also did not see shotgun, wildcat, outside veer, zone read, or the I formation.

I'm sure that opponents know what they are doing but not as well as Navy knows what they are doing. You can feel the confidence on their sideline.

John Bothe
Oregon, Illinois
*********** So who's gonna be the next to be seduced by the talents of T.O.? Watch Bill Belichick pick him up. Watch Belichick take a guy who's been a Human Carcinogen everyplace else he's been, convince him to act like a team player for a year or two, and finally get him the ring he'd never get otherwise.
*********** Howard Avery may not be able to keep his appointment to coach your teenage daughter. Just as well.
Avery, 51, who built quite a reputation for himself around the Portland area, first as an AAU coach and then as a private basketball instructor, may finally be down for the count. It's about f--king time.
Convicted of a major crime as a juvenile, he served his time, while taking his reform-school team to a state championship. And then his juvenile record was sealed. Too bad. Because Howard Avery was convicted of rape. Wouldn't you like to ahve known that? In Oregon, though, an 18-year-old rapist spends a lifetime as a sex offender, while a 17-year-old rapist gets a clean slate when he turns 18.
Howard went on to play a little hoop at a JC or two, then began to build up his business as a basketball guru. But he was not through with his sexual deviancy. A few years ago, he confessed to a Portland sports writer that he'd had an affair with a high school girl he'd been tutoring, starting when she was 15, that he'd knocked her up when she was 16, and that he'd arranged for her to have an abortion. Now a woman, she confirmed the story. But there wasn't a damn thing anybody could do to the guy, because he was clever enough to wait to tell his story until the statute of limitations had expired.
And so, despite the prominent play given to the story in the Portland Oregonian, despite the fact that schools and athletic clubs refused to rent their gymnasiums to the guy, some parents were so blind in their ambitions for their daughters that they kept sending them to Howard Avery. Just when you thought you'd heard it all about stage parents.
Now, finally, it looks as if it may be all over for Coach Avery. He's been charged with felony sex abuse of a minor, including, among other things, unlawful sexual penetration.
And pity those poor parents - now they have to go out and find another coach for their daughters.
http://www.oregonlive.com/news/index.ssf/2009/02/basketball_trainer_howard_aver.html
*********** I'm always interested in new words and their origins, but I have to confess that one word turns me off: "paradigm." It's a code word, one of those words that lame-brain "educators" with their bogus doctorates like to drop into their canned presentations to try to deceive their audiences into thinking they're listening to a highly-educated professionals instead of a run-of-the-mill bureaucrat. It's seldom heard outside education or social work or liberal politics, and once I hear the word, I know all I need to know about the speaker, and it's time to doodle. Or check my e-mail.
*********** It's especially sad, after all the atrocities committed routinely by brainless, zillionaire NFL players, to have to hear of the tragic loss of three young men, two of them NFL backup players, on a fishing trip gone wrong.
They seemed like decent young men, and I have to confess I kew nothing about them. Maybe instead of inundating us with stories about this star or that, the NFL should spend some of its millions on a "We're the real NFL" series, featuring behind-the-scenes guys like Corey Smith and Marquis Cooper, real people whom most of us would never have known if it hadn't been for a tragedy.
*********** A high school coach writes,
Coach,

My coaching staff and I have reviewed all the DVD's. Needless to say they are enthusiastic about 2009.

We loved the Wildcat formation DVD! Those Youth Teams were Physical!! What fun to watch!!

We are going to phase everything in. We will not add the Wildcat until later on in the season but we really love the possibilities!! We also want to focus on the stack I formation and add that after the base, left, right and split have been mastered.

We really loved the Wildcat and we know the kids are going to enjoy running that offense as well!!
Nice to hear from you.
I'm glad you're enthusiastic, but I'm especially glad that your staff is.
Just a reminder - don't get too far ahead of yourselves in your desire to keep it interesting. Resign yourself to taking a lot of baby steps and don't get fooled into thinking that you're making rapid progress. There is a lot of boredom in front of you and you have to accept that!
That is not a reflection on your or your abilities. It is just the hard truth about running this system.
Incidentally, I think it's only been in retrospect that I've realized we've gone too far too fast for our kids! I'm not certain that there are are warning signs along the way.
*********** I once worked with a guy named Art Sohmer. Great guy. He was originally from Luzerne, Pennsylvania, near Wilkes-Barre in the hard-coal region, and he thought it was hilarious when he would meet snooty people and tell them he was from Luzerne, and they would say, "Lucerne? Switzerland? How nice."
I was listening to Rush Limbaugh (yes, Mr. President, I listen to him, so when you come to round him up, you might just as well leave a seat in the paddy wagon for me) and he answered a call from a guy he said was in "BING-hampton" New York.
Say, "Hampton?" Make me laugh.
Way out near the tip of Long Island are several communities whose names end in "Hampton." Collectively, they're known as "the Hamptons." Many of the rich and famous have multimillion-dollar oceanfront summer homes there.
Let's see - there's Hampton Bay, Beach Hampton, Bridgehampton, East Hampton, Southampton.
But "BING-hampton?" I don't think so. First of all, there's no "p" in Binghamton. It's pronounced "BINGumtin."
It's miles away from the Hamptons. Nice enough place. I haven't been there in years, but I did enjoy my stay there (even though we lost our game). Like most of upstate New York, the countryside is pretty. But a weekend retreat for millionaires it ain't. Once a bustling industrial city, Binghamton, like similar towns all over the northeastern quadrant of the US, has been hard-hit by the loss of its manufacturing base.
*********** Good Morning Hugh--
I got to the first edition of this weeks News this morning and as usual find your thought and comments quite insightful. I passed along your piece on separating the country to several friends. I can hardly wait for their responses.
You have certainly mellowed in your old age and in your responses to those who are running the option, veer, and offenses built on these principles along with the DW. We both know they are good offenses and have worked well but your comments about the time to do it right and what it takes away from running the DW are right on. The amount of time we spent teaching the techniques of the DW to our North Beach kids would have made it very difficult to spend anymore time then we did on our option stuff. I just do not see how it is possible to do both well even if we did run an effective option at times. For those coaches looking for a veer type play you might talk about our 6X-4X (7X-5X) plays. Great quick hitting plays that look like we have spent hours running the veer and option but actually DW plays with-in the system. Anyway I was looking back at some note I had taken about 7-8 years ago and comments you had made about the option and DW and I have to say you have mellowed--ha ha ha.
Have a great day--
Jack Tourtillotte, Boothbay Harbor, Maine
I knew Jack would pick up on that. He's right that I'm a little gentler. I did tell the guys in Atlanta that between us you and I do know a thing or two about the Double Wing, and even so I was sure most of the guys in the room could look at our highlights video and see things we could do better.
Which means that there's still a ways to go before we're really, really good. And I told them that since we did have to spend a fair amount of time on the passing game, in relation to the amount of passing that we actually did, we couldn't possibly have jumped into something else, too.
And I told a couple of other coaches that maybe there are two guys on some stuff somewhere who know this offense better than Jack and I do and could run the Double Wing as well as it can be run in less time than we required, so that they could spend time on other stuff. But I doubt it.
*********** I had no sooner answered Jack's e-mail than I received a play diagram from a youth coach, along with the following question...
Hi Coach,
I wanted to include an inside power trap to enhance an inside running game, and didn't see one in the playbook – the closest thing to what I was thinking was the 43 tackle trap.
I drew this up: (diagram enclosed - very well done, I might add- HW)
Any thoughts on whether this play has any fundamental problems?
I wrote back ---
Coach,
You are not going to like what I have to say, but you need to hear it...
Resist the urge to invent plays. I've already done the hard work of finding out what works and what doesn't. I doubt that there is a play that you can design that I haven't looked at. This one is nice, but what is it going to replace?
I took a team this past year that was 1-9 in 2007 and hadn't won seven games in the last four years and we went 7-3. Assisting me was Jack Tourtillotte, who had been OC at Boothbay, Maine for the last ten years. Between us we know more double wing than any staff in football. And we didn't need that play.
We ran power both ways, wedge (one side only) , counter (to one side only), trap (to one side only), G (to one side only) and sweep (both ways). And Brown/Black passes. That's not a lot of plays.
We ran them from a variety of formations, but in terms of plays, that was more than 90 per cent of our offense.
And we could still do a better job, but we didn't have to time to do as well as we could have.
So where would we have found time for any additional plays without cutting back on what we needed to do to run our basic package as well as we had to?
My strong suggestion - don't try to reinvent the wheel. Run the stuff that I've already run and proven to work. And strive to run it as well as it can possibly be run.
*********** Not saying that our public schools are mostly talk and little walk, but consider...
In New Jersey, under a program now under review, students who graduated in the top 20 per cent of their high school class have been eligible for "Stars" grants covering tuition and fees for two years at a community college, and those students going on to earn a 3.0 average there have qualified for another two years' free tuition and fees.
Um, some "Stars." According to Jane Oates, executive director of the New Jersey Commission on HIgher Education, roughly 30 per cent of students winning the awards have needed to take remedial courses at the high schools.
*********** It's a blog, and it's called THE MIND OF MAURICE CLARETT.
Wait - before you laugh...
A title that not so long ago would have been good for a guaranteed laugh may be an apt title for the blog of a man who seemingly had everything and blew it, and now appears to have realized, while in prison, that life is real and he has a life to live. And that he does have a mind.
http://mauriceclarett.wordpress.com/
Evidently, he is not permitted use of a computer while in prison, so he is dictating the blog to someone on the outside. Perhaps the blog isn't really his thinking. Perhaps it isn't his writing, either, merely something on the order of one of those bogus "as told to" celebrity biographies, "written" by zeroes who've never even read a book.
But assuming that it is his writing - and that's what I prefer to believe - this young man has a good mind and he's getting his act together. On those grounds, I'm pulling for him.
*********** Coach, I emailed you at the end of last season with an update. If you remember, we finished the season undefeated (second time in school history and first time in 12 years), however there was some talk about how much better the freshman team was than the high school team. I mentioned that the talk would get me in trouble. It took a few months but I've been hearing rumors about my dismissal, they were finally confirmed tonight. I have been fired after one season for no apparent reason. The odd thing is that I'm not too upset about it, I didn't like the way they treated the kids and was worried about being associated with them. I do feel bad for the kids, they will probably go back to the old ways which didn't address the fundamentals and were unsafe.

I'm thinking that this is probably for the better. As of now I am thinking of taking the year off, I still need to land a teaching job, so we'll see how that goes and I'll probably talk to the coach to see if I can help.

I am most upset that I am going to miss your clinic, my wife is due that week so I thought it would be best to not go. I was looking forward to the latest developments and to receiving the highlight tape to see how you did with those kids.

I do remember you warning me about the situation at this school after I described it to you, once again you knew what was coming for me. Thanks for all your help over the years, I'll keep you posted even if I don't coach this year.
Coach,
I don't want to be an "I told you so" guy but you described a classic situation in which the underling outshone the boss, and the boss, being an all-too-typical insecure high school head coach, passed up a chance to upgrade his program and fired the underling.
We all know that if that coach had had 25 years under his belt, he'd have sat down with you and pumped you to see if there was something you were doing that might help the varsity. But no...
You're right, though - you are better off, actually. Nothing good can come from working your tail off for the benefit of an organization that doesn't appreciate you.
I'm sorry you'll miss the clinic but I certainly understand.
And if you dotake a year off, you'll come back a better coach. I guarantee it.
*********** 76 Players and Six Coaches are on the 2009 ballot for the College Football Hall of Fame - the announcement of those selected will be made April 30 live on ESPNEWS
FOOTBALL BOWL SUBDIVISION PLAYER CANDIDATES
Candidates are listed alphabetically
Billy Ray Adams, Mississippi-Fullback-1961 First Team All-America...Helped lead Ole Miss to a share of two National Championships (1959-60)...Led team to 1960 SEC title, topping the SEC in touchdowns (10) and ranking second in rushing (575 yds.) in 1961.
Trev Alberts, Nebraska-Linebacker-Named unanimous First Team All-America, BIG-8 Defensive Player of the Year and Academic All-America in 1993...Recipient of the 1993 Butkus Award and two- time First Team All-Conference pick...NFF National Scholar-Athlete in 1993.
Charles Alexander, LSU-Running Back-1977 and '78 consensus First Team All-America...1977 SEC MVP, leading Tigers to berths in the Sun Bowl and Liberty Bowl (1978)...Led the SEC in rushing, total offense and scoring in 1977 and set 27 school records by career's end.
Otis Armstrong, Purdue-Running Back-Named consensus All-America in 1972 after accumulating 3,315 career rushing yards, a school and Big Ten record... Named Big Ten MVP in 1972.
Pervis Atkins, New Mexico State-Running Back- Named First Team All-America in 1960... Twice led the nation in all-purpose yards (1959-60)... Led the nation in rushing yards (971) and punt return yards (241) in 1959... Two-time First Team All-Conference selection.
Steve Bartkowski, California-Quarterback-Named consensus First Team All-America in 1974... Led the nation in passing with 2,580 yards (1974)... Ranks 10th in school history with 4,434 passing yards and 8th in single-season yardage.
Bob Berry, Oregon-Quarterback-Guided the Ducks to three consecutive winning seasons... First Oregon quarterback to surpass 1,000 yards in two different seasons...16 TD passes in 1963 and 39 career touchdowns passes were school records for 20 years.
Brian Bosworth, Oklahoma-Linebacker-Two-time consensus First Team All-America pick (1985- 86)...Set school record for tackles in a game (22) and named Butkus Award winner in 1985 and '86...Led Sooners to three consecutive Orange Bowls and '85 national championship.
Bob Breunig, Arizona State-Linebacker-Named 1974 First Team All-America selection...Led ASU to 1972 WAC title and to consecutive Fiesta Bowl wins in 1972 and '73... Three-time All-WAC pick who ranks third all- time in career solo tackles (206) and fifth in career tackles (353) at ASU.
Tim Brown, Notre Dame-Wide Receiver-Two-time First Team All-America (1986-87) - unanimous in 1987 and won 1987 Heisman Trophy... 1987 Walter Camp Player of the Year... Set 19 school records during his four-year career.
Dave Butz, Purdue-Defensive Tackle-1972 consensus First Team All-America... Finalist for the Lombardi Award in 1972 and named First Team All- Conference...Named Defensive MVP of the Senior Bowl.
Dennis Byrd, North Carolina State-Defensive Tackle- First Team All-America in 1966 and '67, garnering consensus honors in 1967...Three-time All-ACC selection, leading Wolfpack to 1967 Liberty Bowl win...First player in NC State history to be named consensus All-American.
Dave Casper, Notre Dame-Tight End-Named 1973 consensus First Team All-America...Played on 1973 National Championship Team...1973 ND Offensive MVP and recorded 21 receptions for 335 yards and four touchdowns in career .
Ronnie Caveness, Arkansas-Center-Named First Team All-America in 1964...Named Outstanding Lineman of the 1965 Cotton Bowl...Member of the 1964 Arkansas National Championship team...Holds the school record for most tackles in one game (29).
Chuck Cecil, Arizona-Defensive Back-1987 consensus First Team All-America... Named Pac-10 Defensive Player of the Year in 1987... Set school records for career passes defended (38), interceptions in a single-game (four) and career interceptions (21).
Ray Childress, Texas A&M-Defensive Lineman-1984 First Team All-America and two-time All-Southwest Conference pick... Holds the Texas A&M record for tackles by a defensive lineman (360)... Upon leaving A&M, ranked second all-time in career sacks (25).
Marco Coleman, Georgia Tech-Linebacker-1991 First Team All-America pick...Two-time First Team All-ACC, leading Jackets to the national championship and an 11-0-1 record in 1990...28 career sacks ranks 12th all- time in ACC history.
Gary Collins, Maryland-Wide Receiver-1961 consensus First Team All-America selection... Two- time First Team All-Conference pick, recording 74 receptions for 1,182 yards and 12 touchdowns in his three-year career...Punted 113 times for 4,205 yards.
Randy Cross, UCLA-Offensive Guard-Named First Team All-America in 1975... Helped lead UCLA to a victory over top-ranked Ohio State in the 1976 Rose Bowl... First Team All-Conference selection in 1975... Starter in 28 of 34 career games including his final 23.
Randall Cunningham, Nevada-Las Vegas-Punter- Named First Team All-America as a punter in 1983 and Second Team All-America as a punter and Honorable Mention as a quarterback in 1984...Led UNLV to their first-ever Bowl game...Broke 18 UNLV records.
Sam Cunningham, Southern California-Running Back- Named First Team All-America in 1972... Rushed for 1,579 yards and 23 touchdowns during career... Named 1973 Rose Bowl Player of the Game (four touchdowns)... Member of the 1972 National Championship team.
Eric Dickerson, Southern Methodist-Running Back- Named unanimous First Team All-America and finished third in the Heisman Trophy voting in 1982...Twice named SWC Player of the Year, he holds 14 SMU records including career rushing yards (4,450).
Bobby Douglass, Kansas-Quarterback-1968 First Team All-America and finished seventh in the 1968 Heisman Trophy voting...1968 Big Eight Player of the Year... Held nearly every KU offense/passing/rushing record by career's end.
D.J. Dozier, Penn State-Running Back- Named 1986 consensus First Team All-America and led PSU to perfect 12-0 season and national championship (1986)... Finished eighth in 1986 Heisman voting... First PSU back to lead the team in rushing for four consecutive seasons.
Ed Dyas, Auburn-Fullback-Named First Team All- America and All-Conference in 1960 at Fullback...Set numerous NCAA records for his placekicking...Led Auburn in rushing and scoring in 1960. NFF National Scholar-Athlete in 1960...Three-time Academic All- Conference selection.
Luther Elliss, Utah-Defensive Lineman-1994 consensus First Team All-America...Led Utes to 1992 Copper Bowl and two consecutive Freedom Bowls (1993, 94)... Set school record for career tackles for loss (47) en route to earning 1994 WAC Defensive Player of the Year honors.
Bill Enyart, Oregon State-Fullback-Named First Team All-America in 1968...Set school record with 1,304 rushing yards and 17 touchdowns in 1968...1968 Hula Bowl MVP and two-time First Team All-Conference selection (1967-68).
Tony Franklin, Texas A&M-Plackekicker-Two-time First Team All-America (1976-consensus, '78)...Led A&M to four bowl appearances...Set seven NCAA records, including most field goals made from 50 yards or longer (15) and most points scored by a kicker in a career (291).
David Foley, Ohio State-Offensive Tackle-Named consensus First Team All-America in 1968...Led Buckeyes to the 1968 national championship and an undefeated season...1968 National Football Foundation National Scholar-Athlete.
Willie Gault, Tennessee-Wide Receiver-1982 First Team All-America...Led Vols to three bowl berths...Set six conference and 12 school punt / kickoff return records...Tied NCAA record for most touchdowns by kick return in a single season (3) in 1980.
Kirk Gibson, Michigan State-Wide Receiver-Named First Team All-America, led BIG TEN in receiving in league play and helped the Spartans to a BIG TEN Co- Championship and a No.12 national ranking in 1978...Played MLB for 17 seasons.
Bob Golic, Notre Dame-Linebacker-Named unanimous First Team All-America and was a finalist for the Lombardi Award in 1978...Co-holder of UND's single-game record for tackles with 26 vs. Michigan in 1978...Ranks second in school history with 479 career tackles.
Curtis Greer, Michigan-Defensive Tackle-1979 First Team All-America selection...Set school record for tackles-for-a-loss in a season (23) and career (48)...Two-time First Team All-Big Ten Conference selection (1978-79); Led Wolverines to three conference championships and four bowls.
Major Harris, West Virginia-Quarterback-Named First Team All-America in 1989...Finished third in the Heisman Trophy voting in 1989 and fifth in 1988...Became the first player in NCAA history to rush for more than 2,000 career yards and pass for more than 5,000.
Mark Herrmann, Purdue-Quarterback-Named unanimous First Team All-America, BIG TEN MVP and finished fourth in the Heisman Trophy voting in 1980...A First Team All-Conference selection, he broke NCAA career records for passing yards (9,188) and completions (707).
Clarkston Hines, Duke-Wide Receiver-First Team All- America in 1988 and '89 (consensus), leading Devils to ACC title and All-American Bowl berth in 1989...Finished career as NCAA record-holder for career touchdown receptions (38) and posted three 1,000-yard receiving seasons.
Desmond Howard, Michigan-Wide Receiver-1991 consensus First Team All-America and Heisman Trophy winner...Led Wolverines to three Big Ten titles and two Rose Bowls...Led the nation in scoring (11.5 points per game) and kickoff returns (27.5 avg.) in 1991.
Gordon Hudson, Brigham Young-Tight End-Two-time unanimous First Team All-America pick in 1982 and '83...Led BYU to four WAC titles and four Holiday Bowl berths... Set the NCAA record for most career receiving yards by a tight end in a career (2,484).
Bobby Humphrey, Alabama-Running Back-Named First Team All-America in 1987...Led Tide to victories in Aloha Bowl and two Sun Bowls...Named UPI Offensive Player of the Year in 1987...Ended career with 4,958 all-purpose yards and 40 TDs.
Dick Jauron, Yale-Running Back-Named First Team All-America in 1972...A three-time First Team All- Conference selection, he received the Asa S. Bushnell Cup as the Ivy League's Player of the Year...Holds Yale's career rushing record with 2,947 yards.
Tim Krumrie, Wisconsin-Defensive Tackle-Named a consensus First Team All-America in 1981... Led Badgers to 1981 Garden State Bowl and earned Defensive MVP honors in 1982 Independence Bowl...Three-time First Team All-Conference selection, recording 444 career tackles.
Woodrow Lowe, Alabama-Linebacker-Three-time First Team All-America pick, garnering consensus honors in 1974... Led Alabama to four consecutive SEC titles and four consecutive bowl berths... Holds school record for most tackles in a single season (134).
Robert Lytle, Michigan-Running Back-Named consensus First Team All-America in 1976...Finished third in the 1976 Heisman Trophy voting... Named BIG TEN MVP in 1976 and led UM to two conference championships.
Bobby Majors, Tennessee-Defensive Back-1971 unanimous First Team All-America... Led Vols to wins in 1971 Sugar Bowl and 1972 Liberty Bowl... Holds school records for punt returns in a career (117 for 1163 yards, 4 TDs) and season (42 for 457 yards, 2 TDs).
Ken Margerum, Stanford-Wide Receiver-Two-time consensus First Team All-America (1979, '80)...Ended career as Stanford's all-time leading receiver with 141 receptions for 2,430 yards and 30 TDs...Led Stanford to Top 20 ranking in 1978 and '79, earning All-Pac-10 honors three times.
Paul Martha, Pittsburgh-Running Back-1963 consensus First Team All-America...Member of the 1963 team that went 9-1... By career's end, ranked 10th all-time at Pitt in career scoring with 104 total points and recorded 17 career touchdowns.
Russell Maryland, Miami (Fla.)-Defensive Tackle-1990 unanimous First Team All-America selection and Outland Trophy winner...Led Miami to four consecutive bowl berths and national championships in 1987 and 1989...Registered 45-3-0 record during career.
Pat McInally, Harvard-Tight End-Named First Team All- America in 1974...Finished second in the nation in pass receptions in 1973...Two-time First Team All-Ivy League pick (1973-74)...Received 1974 New England Player of the Year and First Team All-East honors.
Marlin McKeever, Southern California-Tight End- Named First Team All-America in 1959...A three-time All-Conference selection (1958-60) and MVP of the USC/UCLA game in 1960...Two-time AP and Sports Illustrated Lineman of the Week.
Steve McMichael, Texas-Defensive Tackle-1979 unanimous First Team All-America...Key member of the 1979 UT defense that allowed less than nine points per game and finished career as school leader for most career tackles (369) and most career sacks (30)...Three-time All-SWC.
Art Monk, Syracuse-Wide Receiver-Named First Team All-America in 1979...Holds the Syracuse record with 14 receptions in a game...Fourth on school's all-time all-purpose yards list with 3,899 (1,150 rushing and 1,644 receiving).
Ken Norton, Jr., UCLA-Linebacker-1987 First Team All- America, leading Bruins to four consecutive bowl wins... Member of the 1985 conference championship team... Led team in tackles in 1986 (106) and in 1987 (125) and ranks sixth in school history with 339 career tackles.
Tom Nowatzke, Indiana-Fullback-Named First Team All-America in 1964...A two-time All-Conference selection (1963-64), he led the BIG TEN in rushing in 1963...Played in the East/West Shrine Game, Senior Bowl and Coaches All-American Game.
Jonathan Ogden, UCLA-Offensive Tackle-Named unanimous First Team All-America and Outland Trophy winner in 1995...Led team to 1993 Pac-10 title...Won 1995 Morris Trophy as conference's best offensive lineman, allowing only one quarterback sack that season.
Jim Otis, Ohio State-Fullback-Named consensus First Team All-America in 1969...Member of the 1968 National Championship team...Named First Team All- BIG TEN conference in 1969 and led the Buckeyes to two conference titles...Led the team in rushing three times.
Ken Rice, Auburn-Defensive Tackle-Two-time First Team All-America (1959, '60), garnering consensus honors in 1960...Two-time First Team All-Conference selection and named SEC's best defensive lineman in 1960...Led Auburn to a 24-5-1 record during career.
Ron Rivera, California-Linebacker-1983 consensus First Team All-America...Lombardi Award finalist in 1983 and named East-West Shrine Game Most Valuable Player...Selected as Pac-10 Co-Defensive Player of the Year in 1983...Led team in tackles from 1981-83.
Deion Sanders, Florida State-Defensive Back-Two- time unanimous First Team All-America in 1987 and 1988... 1988 Jim Thorpe Award winner... Returned four interceptions for touchdowns in career... Holds school records for most punt return yards in a season and in a career.
Jake Scott, Georgia-Defensive Back-Named consensus First Team All-America in 1968... 1968 SEC Most Valuable Player... Twice led the SEC in interceptions and still holds the SEC record with two interceptions returned for a touchdown in a single game.
Larry Seivers, Tennessee-Wide Receiver-Two-time consensus First Team All-America in 1975 and 1976...Two-time First Team All Conference...Currently ranks sixth in Tennessee history in career reception yardage (1,924) and seventh in career receptions (117).
Sterling Sharpe, South Carolina-Wide Receiver-1987 First Team All-America...Two-time First Team All- Conference...Set nearly every school receiving record by career's end, including career receptions (169), single-season receiving yards (1,106) and career receiving yards (2,497).
Will Shields, Nebraska-Offensive Guard-1992 unanimous First Team All-America and 1992 Outland Trophy winner...Key to three Huskers' NCAA rushing titles (1989, '91, '92)...Led team to four bowl berths and back-to-back Big Eight titles in 1991 and 1992.
Percy Snow, Michigan State-Linebacker-1989 unanimous First Team All-America and 1989 Butkus Award winner... Led MSU to 1987 Big Ten title and Rose Bowl win... Ranks second all-time in career tackles (473).
Chris Spielman, Ohio State-Linebacker-Two-time First Team All-America selection (1986-87) - unanimous in 1987, consensus in 1986...The recipient of the 1987 Lombardi Award, he is a three-time First Team All- Conference selection and a member of two BIG TEN title teams.
Larry Station, Iowa-Linebacker-Two-time First Team All-America selection (1984-85) - unanimous in 1985, consensus in 1984...A three-time First Team All- Conference selection, he was named team captain and MVP in 1985...Iowa's all-time leader in tackles with 492.
Pat Swilling, Georgia Tech-Defensive End-1985 First Team All-America pick...Led Tech to victory in 1985 All- American Bowl...Set NCAA record for sacks in a game (7) and broke four school records, including single- season sacks (15), career sacks (23) and career tackles for a loss (37).
Darryl Talley, West Virginia-Linebacker-Named unanimous First Team All-America in 1982...Considered the most prolific tackler in school history holding the school's record for career tackles (484)...Member of the WVU Sports Hall of Fame.
Lawrence Taylor, North Carolina-Linebacker-Named unanimous First Team All-America and ACC Player of the Year in 1980...Recorded 16 sacks his senior year...Totaled 95 tackles and caused seven fumbles in 1979.
Marvin Terrell, Mississippi-Off. Guard/Def. Nose Guard-Named First Team All-America in 1959...Named SEC Most Valuable Lineman and SEC Best Blocker (Offensive and Defensive) in 1959...1959 All-SEC selection and team MVP.
Pat Tillman, Arizona State-Linebacker-1997 First Team All-America... Led Sun Devils to two consecutive bowl berths... First-ever ASU player named Defensive Player of the Year (1997) and led team to 1996 Pac-10 title...Two-time First Team Academic All-Pac- 10.
Gino Torretta, Miami (Fla.)-Quarterback-In 1992, he earned unanimous First Team All-America honors, won the Heisman Trophy, Davey O'Brien Award, Maxwell Award and was named Walter Camp Player of the Year...Led Miami to a the 1991 National Championship.
Don Trull, Baylor-Quarterback-Named consensus First Team All-America and led the nation with 22 touchdowns in 1963...Named First Team All- Conference, he set a school record with 174 completions in 1963...Twice named First Team Academic All-America.
Curt Warner, Penn State-Running Back-Named First Team All-American in 1981 and led PSU to 1982 national championship... Most Outstanding Offensive Player in 1980 and 1982 Fiesta Bowls... Finished career with 11 season, 10 career, 14 bowl and 42 school records.
Alfred Williams, Colorado-Linebacker-Led Buffs to 1990 National Championship and three consecutive bowl berths...1990 Butkus Award winner, two-time Big Eight Defensive Player of the Year and CU's all-time leader in QB sacks (35)...Led CU to two Big Eight Championships.
Clarence Williams, Washington State-Running Back- Named First Team All-America and All-Conference in 1964...Twice led the Cougars in rushing, scoring and kickoff returns...Played in the Hula Bowl, East-West Shrine and All-West Coast All-Star Games in 1964.
Grant Wistrom, Nebraska-Defensive End-Two-time unanimous First Team All-America... Led Huskers to three National Championships (1994, 1995, 1997)...1997 Lombardi Award winner and two-time Big 12 Defensive Player of the Year.
2009 COACH CANDIDATE CAPSULE BIOS

William "Lone Star" Dietz-Washington State (1915-17), Purdue (1921), Louisiana Tech (1922-23), Wyoming (1924-26), Haskell Indian Institute (Kan.) (1929-32), Albright (Pa.) (1937-42)-Coached 19 seasons as a head coach in addition to a highly successful assistant coaching career with Pop Warner among others...Guided Washington State to a Rose Bowl victory in 1915.
Wayne Hardin-Navy (1959-64), Temple (1970-82)- Led Navy to a No. 2 ranking in 1963 and Temple to a No. 17 ranking in 1979...Ranks third in wins (38) all- time at Navy and beat Army in five of six seasons... Temple's all-time leader in wins (80), he led them to their only 10-win season and the Garden State Bowl in 1979.
Dick MacPherson-Massachusetts (1971-77), Syracuse (1981-90)-Named National Coach of the Year in 1987 while leading the Orangemen to an undefeated season...Led Massachusetts to four conference titles in seven years...Ranks third all-time at Syracuse in most wins (66) and seasons coached (10)...Made six bowl game appearances in his career - won four and tied one.
Billy Jack Murphy-Memphis (1958-71)-All-Time winningest coach in Memphis history...Had 11 winning seasons and retired as the 15th winningest coach in the nation...Member of the Memphis Hall of Fame and Mississippi State Hall of Fame.
John Robinson-Southern California (1976-82, 1993- 97), Nevada-Las Vegas (1999-2004)-Led USC to 1978 national championship and five Pac-10 titles... Ranks first in highest bowl-winning percentage among coaches with at least five bowl appearances (89%)...1979 National Coach of the Year, two-time Pac-10 Coach of the Year, 2000 Mountain West Coach of the Year.
Darryl Rogers-Cal State-Hayward (1965), Fresno State (1966-72), San Jose State (1973-75), Michigan State (1976-79), Arizona State (1980-84)-Took Fresno State to two bowl games. Achieved an unprecedented national ranking at San Jose State...Was BIG TEN Coach of the Year in 1977 and National Coach of the Year by Sporting News in 1978...Won the BIG TEN title in 1978.
TUESDAY, MARCH 3, 2009- "If we ever forget that we're one nation under God, then we will be a nation gone under." Ronald Reagan
The 2009 Coach Wyatt Atlanta Clinic was held Sat Feb 28
The 2009 Coach Wyatt Chicago Clinic will be held Sat Mar 21 at the Hilton Garden Inn MidwayAirport
The 2009 Coach Wyatt Philadelphia Clinic will be held Sat Apr 4 at the Holiday Inn Fort Washington
The 2009 Coach Wyatt Providence Clinic will be held Sat Apr 11 at the Sheraton Providence Airport
Every registrant at 2009 Coach Wyatt Clinics will receive a complimentary copy of my 2008 North Beach Highlights
*********** Coach Wyatt,

From your "News" column dated Friday, February 27, 2009 that I saw where Joe Gutilla has been hired as the AD/head football coach at Cardinal Stritch HS in Toledo, Ohio. As you well know, they are getting an outstanding football coach, an excellent organizer, and a better person. Coach Gutilla built a Benilde-St. Margaret's program into one that was highly respected and physically tough in an extremely challenging North Suburban Conference.

Coach Gutilla installed the double wing and his teams ran it to perfection at B-SM. They were well coached and his teams remained in many games to the end against others who may have been bigger, faster, and/or more athletic. Cardinal Stritch has made a very good hire.

Keep up the great work! ! !

Mike O'Donnell
Grantsburg, Wisconsin
*********** More about the Atlanta clinic on Friday. For now, let's just say it was possibly the best group I've ever spoken to/with in my 13 years of putting on clinics. And I managed to get out of Atlanta on Sunday morning before the snow hit. Not everyone was that lucky - a group from Alamo, in west Tennessee, had to go home by way of Birmingham instead of the usual Chattanooga-Nashville route for fear that I-40 would be closed. It was. As it was, Coach Brooks Rawson said they saw all sots of cars in ditches but they made it home safely. Not bad, considering that on the way to Atlanta they suffered two blowouts.
*********** A long-time Double Wing coach (who'd been successful running it) "confessed" to the guys at last Saturday's Atlanta clinic that he'd briefly gone over to the "dark side" and converted to the much-hyped Tony Franklin spread offense. He said his booster club had come up with the huge fee, and he was off and throwing. For one game. That was all it took him to realize that it wasn't for him. And he dropped it.
He brought down the house when he said, "It only took me one game to fire Tony Franklin. It took Tommy Tuberville three."
*********** Educator of the week - the Principal of Lincoln High School, Portland, Oregon
The head basketball coach at Lincoln High School just picked up a DUII - his second in four years. But his team is headed to the state playoffs, so the principal took no action. She said it wouldn't be fair to the team.
*********** Commish Roger Goodell says he's taking a pay cut of 20-25 per cent. Lessee... guy makes $11,000,000. Less 25 per cent, that means he's going to have to get by on $8.250,000. Poor bastard. But wait - on top of that, he's still considered to be among "the rich," which means President Obama wants everything else.
*********** Did you catch those f--king idiots in Washington, DC demonstrating against Global Warming? In the snow?
*********** Education Secretary Arne Duncan thinks that No Child Left Behind is a good product with a bad brand name. "Let's rebrand it," he said recently. "Give it a new name."
Way back in 1965, as part of the war on poverty, Congress passed something called the Elementary and Secondary Education Act.
When a school accountability movement began gaining momentum, in a 1994 reauthorization of the act that required states to develop new math and reading standards, and adopt benchmarks for school improvement known as "adequate yearly progress," it was given a new name: the Improving America's Schools Act of 1994.
Under President George W. Bush, the law, which comes up for reauthorization every five years, became known as No Child Left Behind. Unfortunately, as President Bush's popularity declined, so did that of No Child Left Behind - both the law and the name.
Now, in response to Secretary Duncan's suggestion, a former Clinton administration official, is sponsoring a rename-the-law contest at Eduwonk.com blog.
The suggestions, now in the hundreds, are priceless, including
No Child Left Untested... No Child's Behind Left... No School Board Left Standing... the Double Back Around to Pick Up the Children We Left Behind Act... the Rearranging the Deck Chairs Act... the Teach to the Test Act... the Could We Start Again Please Act... The All American Chidren Are Above Average Act ... Not Even We Think This Will Work Act... Act to Help Children Read Gooder... Ignoring the Impact of Parents and Putting the Blame on Teachers Act... No Child Left Unfed... No Butt Left Uncovered... Let's Tell Everyone They're Going to College Even If They're Not Qualified Act... Another Administration, Another Education Act Act... I teach at private school. We're allowed to leave children behind... the Hire Teachers Who Know A Goddamned Thing Or Two Besides Pedagogy and Hoopjumping Act... Testing Companies Financial Enrichment Act... Educate the Educatable and Leave the Rest Behind Act... Everybody Make Chicken Salad Although Some of You Only Get Chicken S**t Act... Yes, Our Children is Finally Learning Act... DADA: Dumb America Down Act... Everyone is an expert in education except teachers Act... Your Teacher is Tired of Trying to Figure Out How the F*** Not to Leave You Behind While Everyone Else is Bored Silly and Learning Nothing Act... How Are We Going to Get These Kids' Test Scores Up? Act... Nobody Wants to Admit That Their Kids Are Stupid or Are Suffering From Their Parents' Batterings by the Misfortunes of Life or Poor Lifestyle Choices, So Lets Blame It All on the Teachers and Administrators Act... No Child Allowed to Rise Above Mediocrity Act... The Who In Their Right Mind Would Go Into Teaching Now Act... A College Major in Test-Taking Can't Be Far Behind Act... Making Johnny and Suzie Study as Europeans Do Will Ruin their Childhoods, So Let's Stay Mediocre" Act... The Let The Only Kid Who Fails Hurt the School District Act... The Dumbasses of Tomorrow Act... All Children Are Created Equal Act... No Parent Held Accountable Act... No Student Left Really Responsible Act... A School Is Only As Good As the Students Who Go There Act... The No. 2 Pencil Manufacturer Stimulus Act... No Nutty Education Reform Idea Left Behind...
There are many, many more. (Just case you needed any further proof that our political system leaves the really smart people back at home and sends the imbeciles to Washington.)
*********** Not too long ago, I mentioned former UCLA and NBA player Swen Nater and the fact that he enjoys writing poems. Amazingly, it's not the crap that people nowadays pass off as poetry. It is the real thing - there is actually meter and rhyme.
I came across this one, which he wrote for his coach, the great John Wooden.
I saw love once, I saw it clear.
It had not leash. It had no fear.
It gave itself without a thought.
No reservation had it brought.
It seemed so free to demonstrate.
It seems obsessed, to orchestrate.
A symphony designed to feed.
Composed to lift the one in need.
Concern for others was its goal.
No matter what would be the toll.
It's strange just how much care it stores.
To recognize its neighbor's sores.
And doesn't rest until the day.
It's helped to take the sores away.
Its joy retains and does not run.
Until the blessing's job is done.
I saw love once. 'Twas not pretend.
He was my coach. He is my friend.
*********** It seems to be acknowledged by leading economists that a major reason we are in the economic jam we are in is individuals' spending beyond their means - excessively borrowing against the future to buy things they "needed."
So obviously, the way for government to cure things is to do the same.
*********** After two years of ratings that started out low and went south from there, ESPN decided to cancel its regular Thursday night MLS telecast on ESPN2 this season. Instead, the MLS "Game of the Week,"will move around on the schedule, on any one of four different nights during the season: ten on Thursdays, eight Saturdays , six Wednesdays and three Fridays.
"We didn't see the kind of ratings climb we'd like to, so we're trying something different," said Scott Guglielmino, ESPN vice president of programming.
The decision to cancel the regular Thursday night game is a real kick in the ass for a league that two years ago believed its Game of the Week would increase interest in MLS. That and the 2007 arrival of David Beckham.
Neither did a thing to help MLS ratings.
In 2007, MLS games on ESPN2 averaged a 0.2 rating and 289,000 viewers. But those numbers dropped to 0.2 rating and 253,000 viewers in 2008.
ESPN is entering the third year of an eight-year deal that pays MLS $8 million annually, and canceling "MLS Primetime Thursday" is an admission that MLS is not strong enough to justify a regular prime-time slot.
Many games televised on ESPN2 revealed large sections of empty seats. Average reported attendance for Thursday night games in 2008 was 5 percent higher than average season attendance, yet only three Thursday night games were sellouts, and on average the games were played at stadiums filled to 68 percent of capacity.
*********** Great idea from the Internet... Members of Congress should be compelled to wear uniforms like NASCAR drivers, so we can identify their corporate sponsors.
*********** The NFL, which keeps thugs off the streets by paying them fortunes worthy of CEOs, is, on the other hand, oh, so politically correct.
Turns out that Big Football has made a conscious move to refrain from describing the sport in military terms.
It's inappropriate, say league officials, at a time when American forces are fighting in Iraq and Afghanistan. "It's a matter of common sense," adds NFL Commissioner Roger Goodell in an interview with the Washington Post.
Steve Sabol, president of NFL Films, said he's ordered all references to war purged from its new productions.
Come on, NFL - get real. We all know that war is real, and football is not. Little kids who play soldier with their airsoft guns after school, and play paintball on weekends are smart enough to know that.
Some say the move began in 2003, when Kellen Winslow angered people by saying "I'm a ------ soldier" when asked why he stood over an injured opponent, taunting him. Others suggest it was the spring of 2004, when Pat Tillman, who left the NFL career Sept. 11, 2001, to join the U.S. Army Rangers, was killed in Afghanistan.
Others argue that today's more wide-open football doesn't lend itself to comparisons with warfare. Not the way it once did, back when football was more simplistic and game plans were built on more sophisticated running plays modeled on the mass movements of armies, and the game seemed more like a battle for territory.
Also, as the Post theorized, coaches who came from an era when toughness was prized were replaced by men who created "beautiful" offenses.
"It's not so much of a frontal attack anymore. You're lobbing artillery over the lines," said Steelers offensive line coach Larry Zierlein, a former Marine who fought in Vietnam. "You're not seeing fighting like World War I or World War II. It's almost like guerrilla warfare."
There are even some nuts who say that today's warfare is more like soccer -- a game that values individuality and improvisation -- than football.
What a crock.
First of all, trust me - what the NFL has done has nothing to do with consideration for our military people.
It's all about the the NFL worrying about its female market. It knows it already has the male audience, and if it's going to increase its market, it's got to get more females watching. The NFL could endorse homosexual marriage and not lose its male audience, but it has to fear that analogies to war might make its female viewers squeamish.
It's about distancing itself from former President Bush and his abysmal ratings, and cozying up to our higher-rated current President.
It's about the NFL's fear of alienating the nanny-types who won't allow kids to fight and don't even want them playing dodgeball at recess.
As for the argument that the warfare-football comparison is no longer appropriate because warfare has changed, military leaders concede that the technology of today's warfare is more complex and the weapons are more sophisticated, but many of them disagree with the suggestion that comparisons between football and war are inappropriate because both are much different than they were years ago.
Count me along with them. No matter how hard the NFL tries to sanitize its talk, there are comparisons between football and warfare that are as apt today as they were 80 years ago, and as a coach the things I do as a leader, as a strategist and as a tactician are frequently influenced by military leaders. Who says their lessons are no longer appropriate merely because warfare has changed? Or football? Is our wedge any less effective because its inspiration was the phalanx of the ancient Greeks?
I will take my lessons from the Revolutionary War, from the Civil War, from Europe, from Ancient Greece or Persia. It doesn't matter whether the fighting was done with spears or rocket-propelled grenades, whether on foot, on horseback, or in helicopters. There are certain principles that are universal, and many of them apply to what I do as a coach.
Gen. Raymond T. Odierno, the U.S. commander in Iraq who played football at West Point, told the Washington Post, "While some of our approaches and methods have changed in combat, the basics never change - dedication, professionalism, physical and mental toughness, courage and teamwork. These hold true today as much as they did in World War II and throughout our history. Operations are conducted by teams - and teams within teams. In that sense the link to team sports holds. Everyone on the team matters and all must contribute to their mission and each other."
Meantime, I think I'll go play a little chess, where the object of the game is to "capture" the other guy's king. Oops, sorry - "deprive him of his personal liberty."
*********** Bob Anderson, 1960 Army All-American halfback, has been inducted into the Florida High School Sports Hall of Fame. Bob was a four-sport star at Cocoa HS.
*********** Coach, With regards to the veer, I am going to launch my experiment in terror this season. Once power, wedge, counter, trap, and sweep are rolling. Will try to implement veer. My plan is to make the rocket back the "dive back", have the FB load or arc on the backside end, and having the opposite WB get in pitch relation.
Being a youth coach, I would make the read predetermined call before the snap...ie give, keep, or pitch. Also, we have a new varsity coach, USNA Class of 88, he runs an option based offense. Plan on being a volunteer at the varsity again this year (I work with DBs and offensive line)
My thoughts for implementing the veer are:
- Continue to cause catastrophic psychological damage to the opposing
defensive coordinator.
- Continue to keep the defensive end on the horns of dilemma
- Will give me another weapon to attack backside
- Allow our youth kids to experience option (will help the high school)
- We ran it Navy....it worked so well against Army (hahahaha)
Any thoughts or concerns?
Hi Coach,
I know that you realize that what you do in the way of an option has to be simple.
But again, a word to the wise...
Even a simple option is, as Army's new coach (a triple option man) says, "a very expensive play," very demanding of your time, and if you plan on making it an integral part of your offense I doubt that you will run the Double wing as well as it can be run.
Let's put it this way - I couldn't spend much time on an option game and do justice to my base stuff, and I think I can do a good job of coaching the Double-Wing.
Nor, I might add, do people like Georgia Tech and Navy get too far away from their basic stuff.
*********** Web Wisdom/Web wiseasses...
Dear American liberals, leftists, social progressives, socialists, Marxists and Obama supporters, et al:

We have stuck together since the late 1950's, but the whole of this latest election process has made me realize that I want a divorce. I know we tolerated each other for many years for the sake of future generations, but sadly, this relationship has run its course. Our two ideological sides of America cannot and will not ever agree on what is right so let's just end it on friendly terms. We can smile and chalk it up to irreconcilable differences and go our own way.

Here is a model separation agreement:

Our two groups can equitably divide up the country by landmass each taking a portion. That will be the difficult part, but I am sure our two sides can come to a friendly agreement. After that, it should be relatively easy! Our respective representatives can effortlessly divide other assets since both sides have such distinct and disparate tastes.

We don't like redistributive taxes so you can keep them. You are welcome to the liberal judges and the ACLU. Since you hate guns and war, we'll take our firearms, the cops, the NRA and the military. You can keep Oprah, Michael Moore and Rosie O'Donnell (You are, however, responsible for finding a bio-diesel vehicle big enough to move all three of them).

We'll keep the capitalism, greedy corporations, pharmaceutical companies, Wal-Mart and Wall Street. You can have your beloved homeless, homeboys, hippies and illegal aliens. We'll keep the hot Alaskan hockey moms, greedy CEO's and rednecks. We'll keep the Bibles and give you NBC and Hollywood.

You can make nice with Iran and Palestine and we'll retain the right to invade and hammer places that threaten us. You can have the peaceniks and war protesters. When our allies or our way of life are under assault, we'll help provide them security.

We'll keep our Judeo-Christian values.. You are welcome to Islam, Scientology, Humanism and Shirley McClain. You can also have the UN - but we will no longer be paying the bill.

We'll keep the SUVs, pickup trucks and oversized luxury cars. You can take every Subaru station wagon you can find.

You can give everyone healthcare if you can find any practicing doctors. We'll continue to believe healthcare is a luxury and not a right. We'll keep The Battle Hymn of the Republic and the National Anthem. I'm sure you'll be happy to substitute Imagine, I'd Like to Teach the World to Sing, Kum Ba Ya or We Are the World.

We'll practice trickle down economics and you can give trickle up poverty your best shot. Since it often so offends you, we'll keep our history, our name and our flag.

Would you agree to this? If so, please pass it along to other like minded liberal and conservative patriots and if you do not agree, just hit delete. In the spirit of friendly parting, I'll bet you ANWAR which one of us will need whose help in 15 years.

P.S. Also, please take Barbara Streisand & Jane Fonda with you