By popular request, I've arranged to hold a clinic in the Heartland, close enough to Kansas City Airport for anyone coming from a distance. Kansas City is served by direct flights from all major US cities, and the hotel provides free shuttle service to and from the airport.

I've been able to set aside a small number of rooms at a guaranteed rate of $79.95 for either Friday night or Saturday night (or both). Call and ask for the Coach Wyatt Clinic rate. The rooms will be held until March 27, and if you haven't booked by then, they'll go on sale to the general public.


As always, the registration fee is $100, seat guaranteed - $120 at the door, room permitting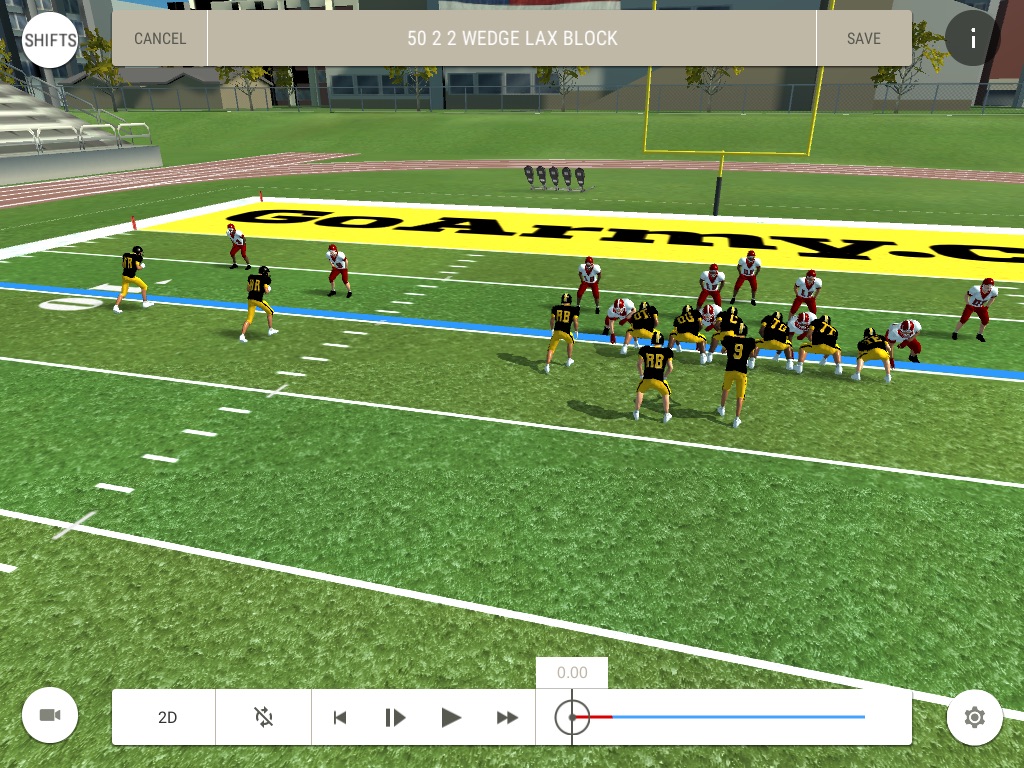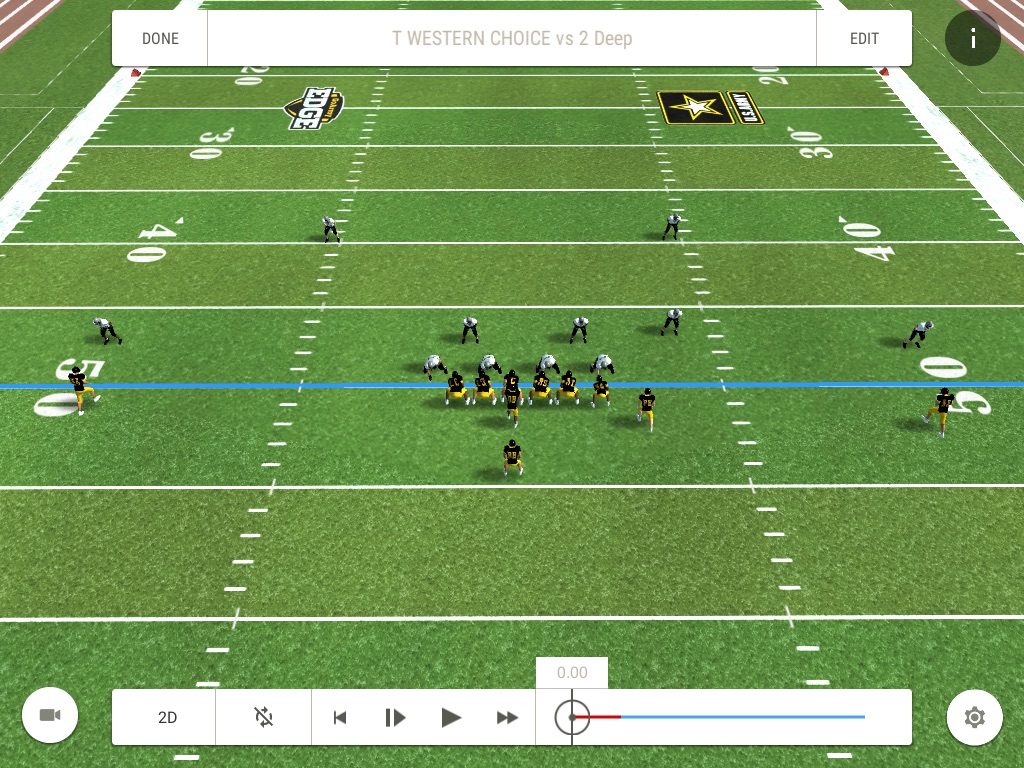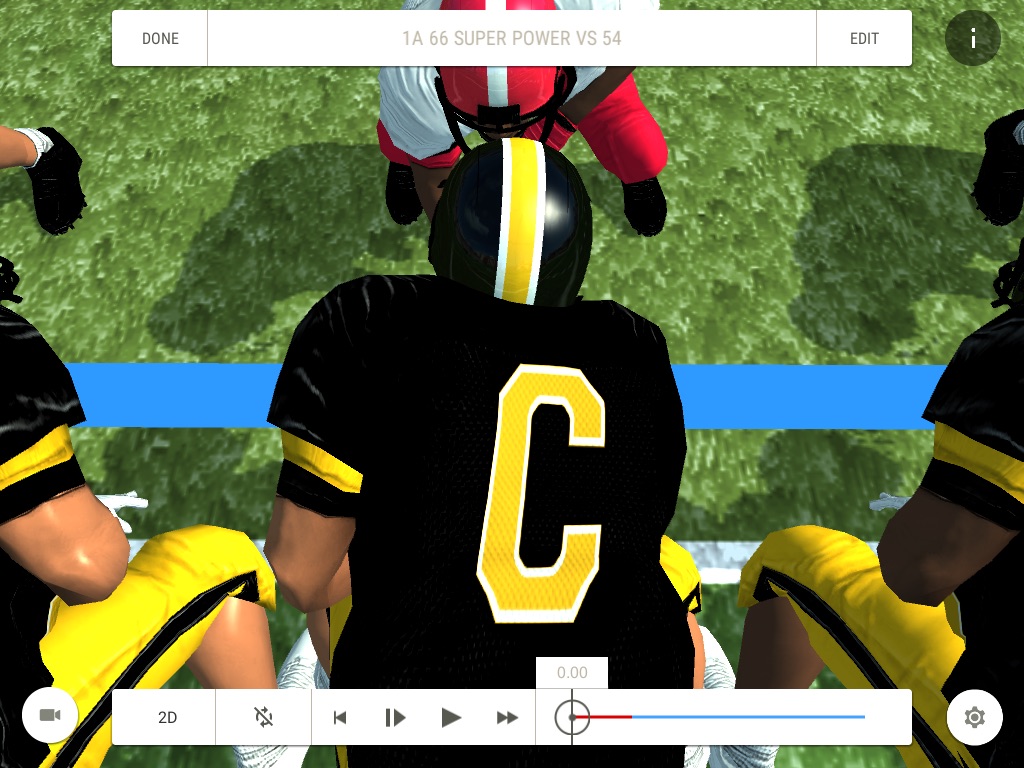 SCREEN SHOTS OF THE GOARMYEDGE APP FROM DIFFERENT CAMERA ANGLES



THE CLINIC AGENDA:

Open Wing -

Basic series using Double Wing blocking with a look at flip-flopping the line




Quick Passes, Play Action Passes, and Run and Shoot Passes




An Under-center Series



Basic Double Wing - and how to run it the best you can

The goarmyedge app - an introduction to how to use it


As wonderful an offense as the Double Wing is, there are certain occasions when we need something more. Not only that, but good Double Wing coaches are missing out on jobs because they're being stereotyped by people who can't stand the offense.

I set out in 2013 to find something that I could pass on to other coaches - something that would allow me to continue to employ the blocking and line play of the Double Wing, while at the same time giving me a better passing game than the Double Wing, and giving spectators a look that didn't scream "Double Wing!"

I started by splitting both ends, and adding some of the principles of the Run and Shoot that I'd run in my pre-Wing-T days, in the 1980s.

And after I found it easier to teach with a direct snap, I migrated to the Wildcat concept that I'd begun running in 1997.

I kept moving my running back (my B-Back) around to find the best ways to make use of him.

And when I found myself missing the power aspect of the game, I got rid of one split end and inserted a tight end.

That gave me a split end and slot back to one side (the "Open" side) , and a tight end and wingback to the other
(the "Tight" side)
. And that led to keeping the units together, flip-flopping the open and tight side as needed.

And this past year, for the first time, we flip-flopped our line - an Open Tackle and Open Guard, a Tight Tackle and Tight Guard. Not insisting that others do it that way, but you'd be amazed at how it enables you to streamline your teaching.

The first season of running the new system, 2013, our North Beach High (
Ocean Shores, Washington)
Hyaks went 7-3 (after winning just 8 games total in the previous four years), and I knew I was on the right track. ("Hyak", is a Chinook Indian word meaning "very fast." I guess I've come full circle: my father went to West Philadelphia High. Their nickname? The Speedboys.)
In 2014, in our second year of running it (and tweaking and perfecting), I gave it a name: "Open Wing." Credit for the name goes to Coach Bryan Mackell, of Glen Burnie, Maryland.
We finished 2014 with a 10-1 record and the school's first unbeaten regular season, first league championship and second playoff win in its 50-year history.

From Day One, I had our QB and center spend a little time every day on the QB-under-center snap, and by the middle of the season, with very little additional teaching were able to add a basic Double Wing package to the Open Wing.

Overallm we ran 456 offensive plays and gained 3810 yards. That's an average of 8.4 yards per play. We scored 57 touchdowns - one every 8 plays.

And although the Open Wing accounted for the bulk of our offense, the stripped-down Double Wing contributed about a fifth of it.

By running a very limited Double Wing package - and running it well - we were able to
present opponents with the unique problems of facing the Double wing, without sacrificing
the benefits of the Open Wing.

In 2015 it was even more of the same: we finished 9-1, our second straight undefeated regular season and our second straight league title. (Unfortunately, for the second year in a row we lost in the playoffs by a touchdown. This year, it was in overtime.)

We had a great year offensively: we ran 447 plays for 4415 yards (9.9 yards per play) and 65 touchdowns. We led all schools in the state of Washington in scoring.

We're still a running team. In three years, we've thrown just 225 passes - a little more than 10 a game. But we've thrown for 2112 yards - 9.4 yards per attempt, and about 100 yards a game. And we've thrown for 35 touchdowns (one every six attempts) and only 12 interceptions - five total over the last two seasons.

Come find out ways to incorporate some or all of what we're doing in your program!